'Better Year Than Kevin Garnett': Coach Steve Kerr Explains Why Warriors' James Wiseman Has a Bright Future
Published 03/23/2021, 1:00 AM EDT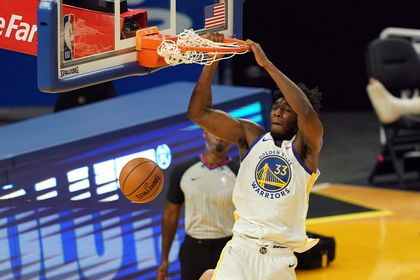 ---
---
It is a popular belief that the Warriors tanked their 2019-20 season to grab hold of a lottery draft pick. While one can never know for sure if that is true, it definitely gave them James Wiseman, who is a goldmine of talent. Still, he has not been as successful as his counterparts, but this is nothing that can worry coach Steve Kerr.
ADVERTISEMENT
Article continues below this ad
The Warriors are shorthanded with the absence of Klay Thompson and the recent tailbone injury to Steph Curry. Also, they had James Wiseman missing out on many games because of his sprained wrist. All this has led to their current 22-21 record, which could have been better. But now that James is available against the Sixers, the onus is on him to perform.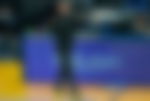 Coach Steve Kerr has tall praise for James Wiseman
ADVERTISEMENT
Article continues below this ad
Amidst the criticism that James Wiseman has not been as effective, his coach has always covered for him. In a recent interview, Steve Kerr discussed why he benched Wiseman for three quarters against the Clippers. 
He also later explained what makes the rookie a very solid player with a great future. The 55-YO successful coach said, "He's so respectful, and he doesn't take coaching personally… Some young guys think coaching is criticism, and it's anything but. My job is to help James become the very best player that he can."
Kerr even compared the Nashville native with former NBA Champion and a 15x All-Star Kevin Garnett. Coach Kerr added, "He's 19, big guys without any college experience, they don't come in and dominate the NBA. He's having a better year than Kevin Garnett had, for example, when Kevin was a rookie. You can look at the numbers, watch the tape. James has had some moments."
KG, a 6'11" forward-center, averaged 10.4 points, 6.3 boards, 1.8 assists, 1.1 steals, and 1.6 blocks in his rookie season. He did not win the ROY award but went on to show tremendous improvement in the coming years. James, at 7'1", is very much comparable to KG, as he projects great athleticism, mobility, and a size that is going to help him big time with defense.
The Warriors rookie vs the other top draft picks
As of now, James Wiseman has played the fewest games (29) when compared to the likes of LaMelo Ball (41) and Anthony Edwards (42). Plus, he is averaging the least minutes (20.8), and the least points (11.8) when compared to any of the other two players. Even though LaMelo Ball is potentially out of the season because of his wrist fracture, he has shown growth that none could match.
But now, it appears like Anthony Edwards might take the ROY 2021 for all the heavy-lifting he is doing for the unfortunate Timberwolves. 
ADVERTISEMENT
Article continues below this ad
However, this does not mean James Wiseman cannot catch up. As Kerr said, "There's no doubt that James knows what LaMelo is doing, or what Anthony is doing, and wants to be playing 30 minutes… But it's a different set of circumstances, and as a big man, it's a much tougher transition than it is as a guard. He's learning every day… this guy's gonna be special, not just because of his talent but his work ethic and his character."
The Warriors rookie is playing under a unique setting and his numbers might not reflect his ceiling. For now, the best thing would be for Wiseman to stay fit and show up every night with at least a 1% improvement in each game.
ADVERTISEMENT
Article continues below this ad
Read also – 'It's Been Hard': Warriors' James Wiseman Opens Up About Rookie Year Experience in the NBA