'Big Brother that I Never Had': Inside Pau Gasol's Friendship With Lakers' Legend Kobe Bryant
Published 01/25/2021, 8:30 AM EST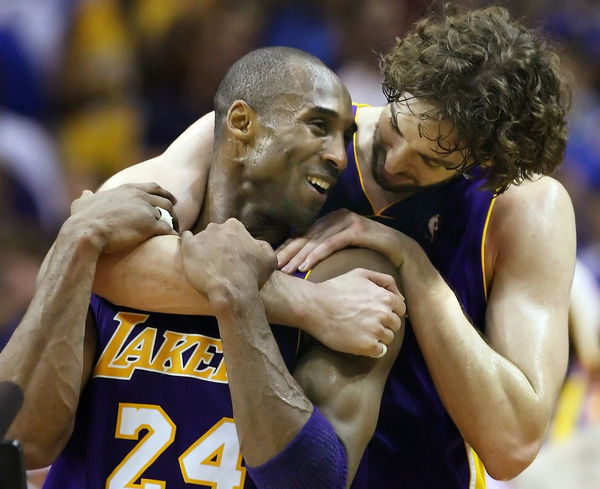 ---
---
The list of people who were greatly affected by the death of Kobe Bryant is a long one. However, there is one teammate of his who was very close with Kobe on and off the court. Pau Gasol and Kobe played alongside each other from 2008 to 2014, and their bond never faded even when Gasol left the Los Angeles Lakers to join the Chicago Bulls.
ADVERTISEMENT
Article continues below this ad
Pau Gasol witnessed the Mamba mentality
Gasol was that sidekick the Lakers needed for Kobe Bryant to find their path to an NBA championship. Although that goal was accomplished, Gasol wasn't given enough credit for it at the time. During their time together, Kobe and Pau formed an unbreakable friendship. Also, having Pau on the roster really benefitted the team.
ADVERTISEMENT
Article continues below this ad
"I was like, Oh, I am in heaven', Kobe had stated. "Guys could double team me with no consequence, and now they couldn't do that."
Pau also has very fond memories of the legend. "My first game in New Jersey, he was talking to me in Spanish. All the play calls, all the coverages to gain my trust and to connect with me," said Gasol.
Before games, Kobe would give Gasol looks to prepare him. "He would give me that look and would be like, 'Hey, you ready?' just to engage me. When you have that connection with a guy that is not going to settle for anything else than excellence, that's a strong motivator," asserted Gasol. "He was very demanding because he expected everyone to put in the same effort that he was. And that was unrealistic."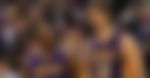 ACL injury did not stop Kobe Bryant
In 2013, the Lakers were playing the Golden State Warriors when Kobe brutally injured himself while trying to drive around Harrison Barnes. However, Kobe got up to sink in some free-throws. Gasol revealed what might have been going on in Bryant's mind at that time and said, "'I am going to walk on this torn Achilles by myself to the locker room.'Who does that?"
ADVERTISEMENT
Article continues below this ad
Along with their chemistry on the court, they grew closer to one another outside of the game. Gasol even said, "He's the big brother that I never had. He had a very kind side. A very loving side and I think that's something I influenced him too in a way. I said, 'It's okay to be normal, to be vulnerable or soft at time'". 
Even though Kobe is gone, Gasol has been a huge support for his wife and his kids. That goes to show how deep their friendship runs, and just because he is gone, doesn't mean he needs to be forgotten.
ADVERTISEMENT
Article continues below this ad
Read Also–  "She Came to Watch Me Play for the First Time": When Kobe Bryant Scored a Whopping 81 Points to Impress His Grandma