'Big Deal for Me' – Warriors' Draymond Green Reveals Incredible Kobe Bryant Story From His Rookie Year
Published 03/27/2021, 6:00 AM EDT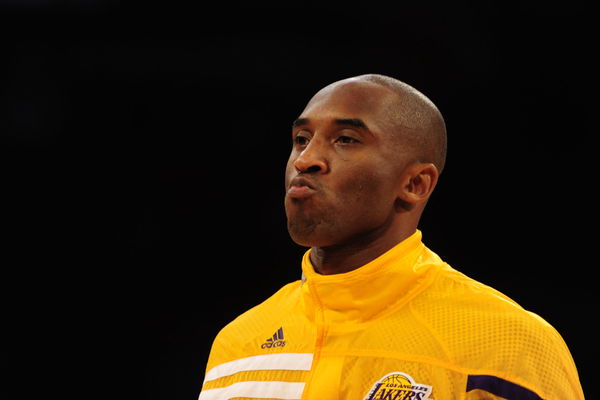 ---
---
Kobe Bryant was one of the most iconic figures in the NBA. Throughout his 20 year career, Bryant kept inspiring many players from his own generation, and the generations that followed. Kobe continues to be remembered fondly to this day – a testament to his greatness as a player, and as an inspiring force. One of the many he inspired was none other than Warriors' Draymond Green.
ADVERTISEMENT
Article continues below this ad
Draymond Green gave an interview with B/R Kicks recently. When talking about his shoes signed by Kobe Bryant, Green shared an interesting story. It was Draymond's rookie year, and he would arrive early to practice before the game. To his surprise, Kobe would also arrive early, and Green was mesmerized to the point where he was tracking Kobe Bryant.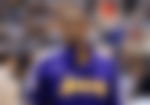 ADVERTISEMENT
Article continues below this ad
"I remember my first time seeing Kobe. My rookie year, I would go out and shoot early. I think I would have to be at the arena at 3:45 for a 7:30 game. And Kobe would also get there. And so I finished my pre-game workout once I saw Kobe walk out." 
Kobe Bryant amazes Draymond Green
Green added that he took a seat and just watched Kobe practice the entire time. Before Green realized, he had been watching Bryant shoot around and practice for nearly a half-hour. Bryant then went back into the tunnel, but not before he left Draymond absolutely shocked by the LA Lakers legend's work ethic and desire to succeed.
"I just sat down and literally tracked him coming out of the tunnel all the way to the other end of the floor. And before I knew it, I had seen Kobe work out for 25 minutes, tracked him all the way back to the tunnel. That was a big deal for me…"
 

View this post on Instagram

 
ADVERTISEMENT
Article continues below this ad
Kobe was a big inspiration for Draymond Green. While Green may not be the offensive juggernaut that Kobe was, he did bring a very similar energy to the defensive end of the game. Much like Bryant, Green hustled as much as he could to give his team the edge.
ADVERTISEMENT
Article continues below this ad
Despite him retiring almost five years ago, Kobe continues to inspire people. Players continue to come forward in droves, paying tribute to the 'Black Mamba' every day with their 'never-say-die' attitude. Bryant would have loved nothing more, always wanting the best for the generations that came after him.