Big Show's Hated Rival Shaquille O'Neal Called "Undertaker of NBA" by Michael Jordan's Protege
Published 04/10/2022, 2:29 PM EDT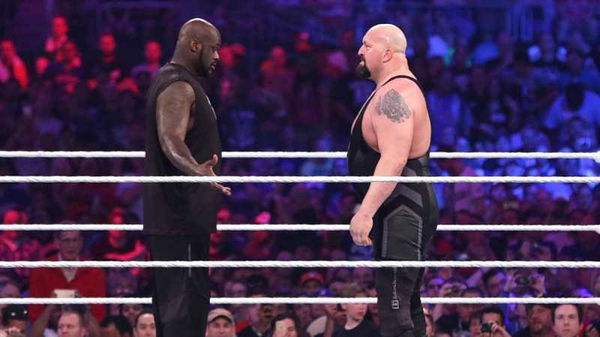 Shaquille O'Neal and dominance go hand in hand. Standing at a huge 7-foot-1 inch, he dominated the NBA like no other. He used his physicality and skills to conquer the entire world of basketball, winning 4 NBA titles during his illustrious career.
Furthermore, his exploits are not restricted to the basketball court. He has tried his hands in the WWE where he once called out WWE star Big Show and the two almost had a fight.
ADVERTISEMENT
Article continues below this ad
Interestingly enough, former NBA star Jamal Crawford had an interesting analogy in Shaq's podcast. According to him, Shaq felt like the Undertaker, the first time Jamal saw him.
Former NBA star compares Shaquille O'Neal to the Undertaker
Who does not love Shaquille O'Neal? The big man dominated the entire NBA playing for teams like the Los Angeles Lakers and the Miami Heat. Furthermore, he was known for his antics on and off the court.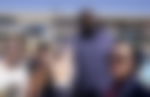 What really stands out when one talks about Shaq is his physicality. He stands at a huge 7-foot-1 inch frame which he used to his advantage to break backboards and win NBA titles.
Interestingly enough, former NBA player Jamal Crawford compared Shaq to the WWE star Undertaker. Talking on The Big Podcast with Shaq, Crawford said, "When I saw Shaq walk out, I had never seen somebody with that presence. When he walked out, you knew he was Shaq. Like, he came out and the Undertaker music started playing! "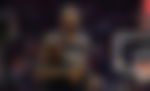 While it may come as a surprise for many, Shaquille O'Neal tried his hands in the WWE. However, it was over before it even started with the match against Big Show standing cancelled.
Did Shaq fight the Big Show in the WWE?
The stage was set for one of the 'heaviest matches of all time'. Fans were anticipating the announcement of the match between Shaq and Big Show, but it never materialized.
ADVERTISEMENT
Article continues below this ad
Talking about the match, Shaq said, "They kept playing. First, they said it was me and Big Show. Then, they said it was going to be three-on-three. Then, they canceled it, so when they canceled it, I made other arrangements. They messed it up."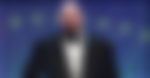 Things got further heated up when Big Show blamed Shaq for not turning up. According to the WWE star, Shaq is getting fatter every week and is too scared to show up. (Source: Bleacher Report)
ADVERTISEMENT
Article continues below this ad
WATCH THIS STORY: Shaquille ONeals Illustrious Sports Career: WWE and More
Do you think the Big Show vs Shaquille O'Neal match will happen anytime soon? Let us know in the comments down below.