'Biggest Factor': Former NBA Champion Reveals Why Kevin Durant Left Russell Westbrook and OKC
Published 04/28/2021, 5:00 AM EDT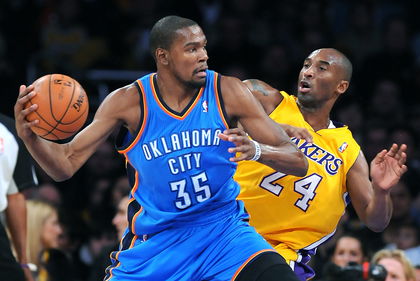 ---
---
Time and again, there have been trades that surprised even top-notch NBA insiders and pundits. Be it LeBron James going to the Heat, Paul George leaving the Pacers, or Vince Carter spiraling out of Canada, there have been quite a few shocking occasions. However, the most recent of these came from the camp of Kevin Durant.
ADVERTISEMENT
Article continues below this ad
In 2016, KD shocked the sporting world by demanding a trade from his parent team, the OKC Thunder, and nobody had seen this decision coming. So what forced the legendary forward player to jump ship?
Kendrick Perkins speaks about KD leaving
ADVERTISEMENT
Article continues below this ad
In a recent interview, the former NBA Champion with the Celtics, Kendrick Perkins explained what compelled KD to make that tough call. He said that the dynamics between Russell Westbrook and KD had begun to show some red flags.
The 36-YO retired player expressed, "The world always tried to divide Kevin Durant and Russell Westbrook because of Russ's style of play… We need a pure point guard, he needs to defer to Kevin Durant more. Russell Westbrook and Kevin Durant, they had their rough patches."
However, Russ was never the reason The Sniper left his beloved Thunder squad. Instead, it was much more about the growing differences between KD and the front office that led to the divorce. KP added, "We know that Sam Presti grew up under what organization, the Spurs. And they have a way of going about things. They're cool-headed, they're all about culture, they're not about individual success." 
As a youngster, Sam Presti had started as an intern with the Spurs. The San Antonio-based team was a more grounded side that never housed very outgoing players, with Tony Parker being the exception. Later, Sam became their assistant GM before joining the Supersonics and brought that modest approach to the OKC.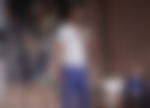 Read also – Stephen A. Smith Raises Questions About Kevin Durant Picking Serge Ibaka over Russell Westbrook
What annoyed Kevin Durant the most?
ADVERTISEMENT
Article continues below this ad
Back in 2013, when Sam Presti was already a 6-year GM with the Thunder, Kevin Durant won the prestigious MVP award. It was in the season following the year when KD's movie, Thunderstruck, had released and succeeded at the box office. A young KD, averaging close to 30 points year-on-year, was on fire and hence a branding favorite. This spotlight on him did not go well with the organization's culture.
According to Perkins, "When KD won MVP, I was there. Nike, this is a fact, Nike wanted to put up a big-sized poster of Kevin Durant… They will not let him, they'll not let KD brand himself enough… because it was too much about team. And that play, the biggest factor in why Kevin Durant left, because he was tired of being under that culture and that's why when we saw him get to Golden State, we saw a different Kevin Durant. He started speaking out more freely, he started carrying himself in a different way because he wasn't able to be that Kevin Durant in OKC."
ADVERTISEMENT
Article continues below this ad
So that is how Steph Curry's men received KD in 2016, and the rest is history. Would you have rather seen Kevin continuing with OKC?