'Biggest James There is': LeBron James Sends Heartfelt Message to Lakers Legend James Worthy
Published 02/28/2021, 3:31 AM EST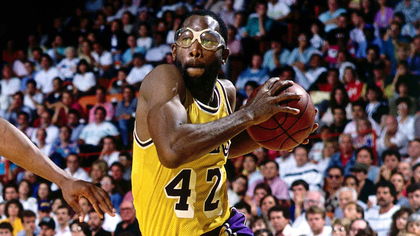 ---
---
James Worthy is one of the greatest players to have donned the iconic purple and gold of the Lakers. During his heyday, Worthy set records and accomplished milestones that few can compare with. Worthy is one of the most beloved figures in Lakers' lore, as he was a key figure during the iconic rivalry between the Celtics and the Lakers. And now, a current Lakers' star has shown him some love.
ADVERTISEMENT
Article continues below this ad
LeBron James wishes James Worthy
Lakers' LeBron James took to Twitter earlier today to wish James Worthy a happy birthday. He gave him massive props, noting that he is 'the BIGGEST James there is' playing off the fact that both have James in their names. LeBron also added that he had sent him some cigars to the studio where Worthy works as an analyst.
ADVERTISEMENT
Article continues below this ad
Happy Bday to the BIGGEST James there is and my guy BIG GAME @JamesWorthy42!!!!!! Got a few cigars for you that I'll have dropped off to the studio! Love brother! 🙏🏾✊🏾👑

— LeBron James (@KingJames) February 27, 2021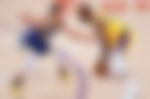 Worthy is one of the all-time greats in the NBA. He was the number one overall pick in the 1982 NBA draft. He joined the Los Angeles Lakers and hit the ground running from his rookie season. For his performances, Worthy was very close in the race for Rookie of the Year and made the NBA All-Rookie first team. However, his season was cut short due to a broken leg.
Why is James Worthy a Lakers legend?
As time went on, Worthy was able to recover from his injury and became a crucial asset for the Lakers. In 1985, the Lakers went on an incredible playoff run to win the NBA championship. Worthy was crucial during this period, emerging as a clutch player for LA when they need him most. Just three years after his debut, James Worthy was an NBA champion.
ADVERTISEMENT
Article continues below this ad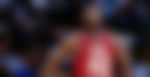 After winning his first championship, Worthy ascended to superstardom. He became an All-Star for the first time the following season and remained one close to the end of his career. He went on to win two more NBA championships and even won Finals MVP for his contributions in the 88′ championship win. Upon retiring, Worthy's 42 jersey number was also retired by the Lakers.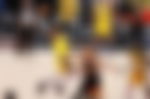 ADVERTISEMENT
Article continues below this ad
James Worthy is still connected to the Lakers franchise to this day. He is an analyst for the Lakers' home network, where he comments and talks about each and every Lakers game and performance. Despite being a Lakers for life, he is very critical of them when they do not perform up to the standard. And Laker fans wouldn't have it any other way.