Biggest Winners and Losers of NBA Trade Deadline 2021
Published 03/26/2021, 2:00 AM EDT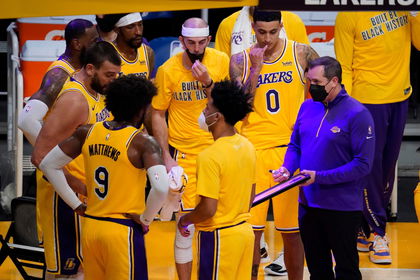 ---
---
It's time to catch up with the trend of analyzing every move NBA teams have made, now that the trade deadline has expired. Based on what a franchise required, there will be some winners and some losers in the trade. Let's have a look at who improved their roster and who ended up making it worse.
ADVERTISEMENT
Article continues below this ad
NBA Trade Deadline Winners and Losers
Winner: Miami Heat
ADVERTISEMENT
Article continues below this ad
Getting Victor Oladipo without giving up a lot makes them one of the biggest winners. In exchange for the former All-Star guard, they let go of Kelly Olynyk, Avery Bradley, and a draft swap.
Initially, Miami was said to be in talks to bring in Kyle Lowry, but since that didn't transpire, they got a third scorer to play alongside Jimmy Butler and Bam Adebayo.
The biggest upside is that Oladipo will enter free agency this summer. This will give Miami enough time to evaluate how he fits in their roster before they make any long-term commitment.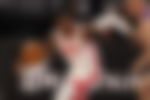 Loser: Houston Rockets
It is a given that the team that lost Oladipo will be the clear loser of the trade. They could have bagged better players in return for someone who is averaging career-highs in the 2021 campaign.
Not only that, but not keeping Caris LeVert or even Jarrett Allen when they traded James Harden to the Brooklyn Nets has landed the Rockets with nothing now.
Winner: Denver Nuggets
The team lost Jerami Grant in the offseason, but they have now found the perfect player to fill that void. They got Aaron Gordon from the Orlando Magic, and also JaVale McGee from Cleveland Cavaliers, who has championship experience that they desperately need.
This came at the cost of Gary Harris, who wasn't doing justice to the contract given to him, along with a protected first-rounder and R.J. Hampton to Orlando. The Cavs received a few second-round picks with Isaiah Hartenstein.
Winner: Orlando Magic
Orlando didn't have an option left but to trade Gordon, who demanded it. However, the team is focused on building something around their young stars Jonathan Isaac and Markelle Fultz. So, adding Garry and R.J. doesn't look as bad.
The only trade Orlando was criticized for was sending Nikola Vucevic and Al-Farouq Aminu to the Chicago Bulls, in exchange for protected first-rounders and young Wendell Carter Jr. Even though Otto Porter Jr. was also included in the deal with Chicago, he might be a buyout prospect instead.
They even gave Evan Fournier to the Boston Celtics for Jeff Teague and two second-round picks. Looks like they have focused on ridding themselves of veterans and adding youngsters.
Winner: Cleveland Cavaliers
They were able to add Hartenstein and two second-rounders by sending McGee. This screams a clear win. They gave up Alfonso McKinnie and Jordan Bell so that they have a 2026 second-round from the Los Angeles Lakers.
However, the downside of it all was not being able to trade Andre Drummond. Drummond was rumored to be on the target list for many teams. But now, he will be headed towards the buyout market.
Winner: Chicago Bulls
Although they gave up Wendell, Porter, and two picks to bring Nikola Vucevic, his addition automatically makes them the winner. Aminu shows potential as a wing defender, as long as he stays healthy.
Their other moves included sending Chandler Hutchison and Daniel Gafford to the Wizards and getting Luke Kanter and Troy Brown Jr. from them. Even Moritz Wagner was part of the deal, but he was immediately traded to the Boston Celtics for Daniel Theis and Javonte Green.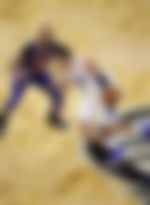 Loser: Boston Celtics
Was Fournier the best that the Boston Celtics could do? It doesn't seem like he is the answer to their problems.
Even though he wasn't expensive if they had placed a better first-round compensation on the table, could they have gotten a better player?
Theis was an integral veteran center. Wagner and Kornet have to show consistency to be able to prove that they can fill his shows.
Winner: Washington Wizards
Not only did they let go of two players, Wagner and Brown Jr., that weren't major contributors to them, they ended up adding two players, Gafford and Hutchison, that show a lot of promise.
Winner: Dallas Mavericks
Bringing in JJ Redick, with tremendous playoff experience, along with Nicolo Melli will be helpful in easing the burden off of Luka Doncic. This didn't cost them heavily either. They had to part with James Johnson, Wes Iwundu, and a second-rounder.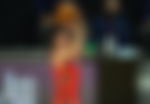 Loser (for now): New Orleans Pelicans
Getting a second-rounder in place of Redick sounds reasonable. But the crux of the situation revolves around Lonzo Ball. Unable to get a deal for a player that is going to be a restricted free-agent can be troubling. For now, they are losers.
However, if Ball stays beyond this season and gets them to winning ways, this will be a win for the Pelicans without even doing anything.
Loser: Toronto Raptors
Good for the Raptors for not giving up Kyle Lowry and getting something that doesn't match his value. But if he ends up walking in free agency, this will all be for nothing. The decision that got them Trent Jr., in exchange for Norman Powell, was a smart one.
Loser or Winner?: Portland Trail Blazers
While Powell is a better contributor to the scoreboard than Gary Trent Jr, both of these players will be free-agents soon and their value in the market will end up determining whether the Blazers picked better or worse.
Winner: Philadelphia 76ers
Philly paid a very mediocre price for getting a solid point-guard, George Hill. The 76ers are leading the Eastern Conference and Hill will only prove to be an asset for them. They parted with Terrance Ferguson, Tony Bradley, and Vincent Poirier to bring him in.
Loser: Los Angeles Lakers
With LeBron James and Anthony Davis sidelined because of injuries, the Lakers should have gotten Kyle Lowry into their team by hook or by crook. Giving up Caldwell-Pope and Horton-Tucker would have been worth it because their ceiling is still not clear. Whereas Kyle Lowry has shown what he does on his best days and that's exactly what the Lakers needed.
ADVERTISEMENT
Article continues below this ad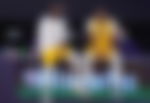 While all this is just speculation, we'll only know how beneficial or harmful these trades have been for the respective teams once they start playing together on the court.
Read also- From Lakers' Dry Spell to Heat's Win, Twitter Reacts to the NBA Trade Deadline Winners and Losers
ADVERTISEMENT
Article continues below this ad