Bill Russell Ditches Kyrie Irving & Stephen Curry To Declare This Player Has the Best Handles
Published 09/03/2021, 9:13 PM EDT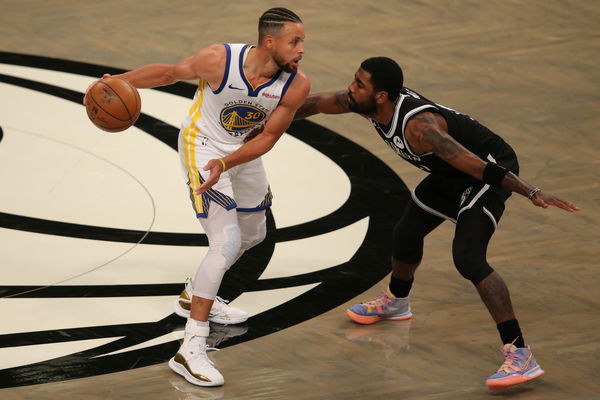 ---
---
The NBA over the years has seen its fair share of star players. Be it talented scorers, incredible playmakers or lockdown defenders, players always have one special attribute. But arguably the fan favorite skill of them all is that of ball-handling mastered by the likes of Stephen Curry and Kyrie Irving.
ADVERTISEMENT
Article continues below this ad
Over the years ball handling has become an essential element to a player's game. With their ability to handle the ball and not turn it over, these players can easily sway their way through defenders. The best of the craft is arguably visible during transition play when a quick dribble is enough to trick the defender.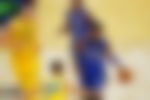 Players like Tim Hardaway, Allen Iverson and Steve Nash to name a few have had elite ball-handling skills. Currently there might be many quality guards, but in terms of ball handling, two names standout Kyrie Irving and Stephen Curry.
ADVERTISEMENT
Article continues below this ad
Bill Russell chooses Jamal Crawford over Kyrie Irving and Stephen Curry
Recently the debate who among Curry and Irving is a better ball handler and a more skilled player was all the rage. NBA fans were pretty much split with the debate given the incredible quality of the two.
But Celtics' legend and 11-time World champion Bill Russell recently declared who according to him has the best handles. In a recent tweet, Russell picked former Knicks' guard Jamal Crawford as his pick.
ADVERTISEMENT
Article continues below this ad
When asked whether Crawford had the best handles or not, Russell tweeted, "Yes, of all time." The former Celtics' legend also gave a massive shout out to Crawford making his return as he wrote, "Can someone get this man back on a team!"
While Kyrie and Curry are incredible ball handlers, there is no doubting the incredible ball handling skills Jamal Crawford had in his prime. With some of the sickest moves and incredible control, the 3-time sixth man of the year was a force in transition.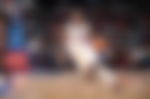 ADVERTISEMENT
Article continues below this ad
The former Knicks' guard also acted as a spark plug off the bench for majority of the teams he played in. Often chipping in with 15 odd points, Crawford was invaluable to many teams. While the 42-year-old claims that he is ready to make his return to the league, it is highly unlikely that any team would be willing to take a chance on him.
Given his age and how his last stint was cut short due to injury, Crawford might not feature in the NBA anymore. Who do you think has the best handles of all time?