Billionaire LeBron James Called Off His Partnership with $36 Billion Worth Food Chain for a Better Investment That Suited His Lifestyle
Published 09/27/2022, 4:30 PM EDT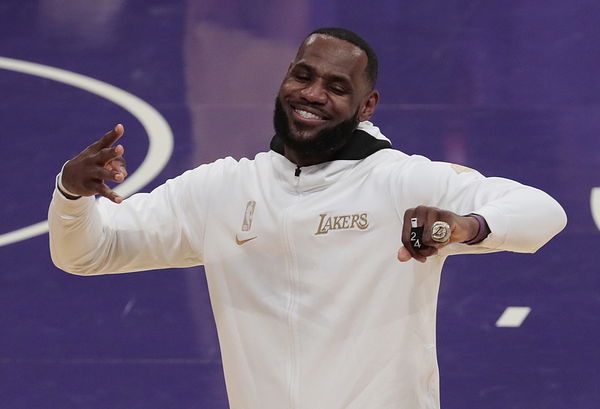 LeBron James has shown a great deal of consistency and longevity on the court since he was drafted as the no. 1 overall pick by the Cleveland Cavaliers in 2003. The Lakers legend has come a long way since then. He is the second-highest scorer in league history. James has four NBA championships under his belt. The 18-time All-Star has reflected his on-court success in his business endeavors as well.
ADVERTISEMENT
Article continues below this ad
The four-time Finals MVP recently joined Michael Jordan this year to become the second NBA athlete billionaire. Moreover, James is the only active NBA player to become billionaire in the world. LeBron had made some smart investments over the years, which have made him a billionaire. Some of his major investments have been in the Fenway Sports Group, Sprill Hill Entertainment, Uninterrupted, Ladder, and Blaze Pizza. James and his buddy Maverick Carter are business partners and have earned some great profits by making lucrative investments.
ADVERTISEMENT
Article continues below this ad
However, LeBron James surprised the world when he pulled out of McDonald's to invest his time and money in a budding pizza chain called Blaze Pizza. The fans and investment experts were shocked when the 37-year-old decided to stop endorsing McDonald's, which was worth around $36.53 billion at the time. James chose to invest in a growing company instead of continuing to be a part of a multinational group. 
LeBron James reveals how he invested in Blaze Pizza
During an episode of Kneading Dough, LeBron James talked about his business deals and his growth in terms of making lucrative investments with Maverick Carter. LeBron talked about his major decision when he chose to back a small company like Blaze Pizza over McDonald's due to its potential. 
Maverick Carter revealed how he convinced James to drop a guaranteed $14-15 million dollar deal with McDonald's to focus on a better investment. Carter felt that Blaze Pizza seemed to be a better fit for the kind of person James is and his lifestyle. He also believed that Blaze Pizza was a much better business idea for him. 
King James said, "I believed in the actual product, first…. I remember going into UC Irvine, the first-ever blaze, and we tasted the product and the product was phenomenal… And you came to me with the proposition that we could actually own our own and be franchisees of a couple of cities in America."
Blaze Pizza's $1 million investment earns King James a fortune
ADVERTISEMENT
Article continues below this ad
Further, the four-time MVP suggested that he was impressed by the number that Carter had shown him. James' friend also believed that he would have been able to make more money than McDonald's over the next four years.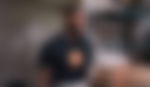 LeBron James was convinced by the idea and invested a million dollars in the company in 2012. The pizza chain earned a profit of $35 million for James between 2012 and 2017. 
ADVERTISEMENT
Article continues below this ad
Watch This Story: Legend Arnold Schwarzenegger joins LeBron James, Billie Eilish, and Drake in a hefty investment
The Lakers center now owns 20 Blaze Pizza franchises. The brand is emerging as the fastest-growing food chain in America. Thus, James' smart investment and the courage to take a risky decision helped him earn a great deal of profit from Blaze Pizza after he decided to leave McDonald's.