Billionaire LeBron James' Dream Could Come True as Ex-Miami Star Hints On NBA's Grand Plan
Published 01/24/2023, 11:50 AM EST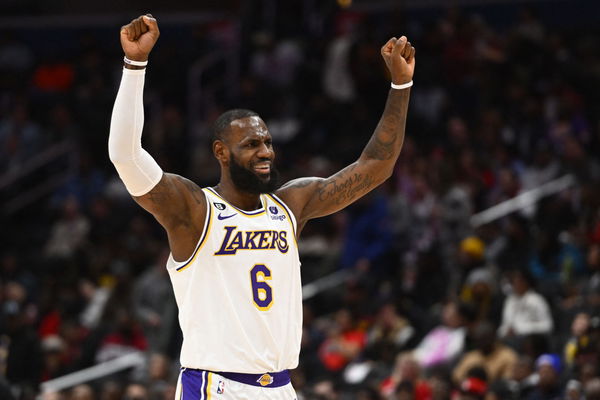 NBA legend Michael Jordan was the first-ever athlete to become a billionaire and also the first-ever former player to be a majority owner of an NBA team. Superstar LeBron James became the first ever active NBA player to be a billionaire recently. He could follow suit in owning a team as well. James has multiple times opened up about his desire to own a franchise in the league. He had previously stated that he is speaking it into existence when he spoke about being an owner.
The four-time NBA champion also made it clear that he wants to purchase an expansion team and not an already existing team. NBA Commissioner Adam Silver had previously hinted at the possibility of expansion teams in the future as well. Now, a former NBA champion has revealed some exciting information about it.
Gary Payton disclosed NBA expansion team details
ADVERTISEMENT
Article continues below this ad
NBA legend Gary Payton disclosed some information that would excite not just LeBron James but also NBA fans. The Seattle SuperSonics were one of the most iconic teams ever. The SuperSonics were a major force in the late-70s and the mid-90s when Payton was playing for them. But the team was then relocated to Oklahoma as the Oklahoma City Thunder. Ever since that, the city of Seattle and the basketball fans of the city have been longing for the return of an NBA franchise.
During a recent interview with TMZ Sports, Gary Payton claimed an NBA team in Seattle could be a reality in 2025. "I think it's gonna happen," The Glove said. "I think us and Vegas should be a good starting point for what the NBA wants to do."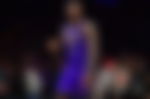 He also talked about being involved in the ownership group of the new expansion team in Emerald City. Payton played for the SuperSonics for the majority of his career. He helped them win the Western Conference Finals and led them to the 1996 NBA Finals. But they lost the title against Michael Jordan and the mighty Chicago Bulls.
ADVERTISEMENT
Article continues below this ad
Could LeBron James be the first active player to own a team?
Gary Payton's claim could be a huge boost in the pursuit of owning an NBA team in Las Vegas for LeBron James. The four-time MVP has already tasted success as a minority stakeholder of Liverpool soccer club in the English Premier League.
WATCH THIS STORY – With Confession on "Extraordinary" Abilities at Age 38, LeBron James Acknowledges He's Not a Normal Human: "That's My Job Description"
ADVERTISEMENT
Article continues below this ad
So he will bring a winning mentality to the team as an owner. Furthermore, if the expansion happens in 2025 according to Payton's claims, then there is also the possibility of LeBron and Bronny James playing together for his own team. Lots of ifs and buts, but certainly an interesting prospect.
Do you think LeBron James could be the first active player to own a team? Let us know in the comments.