Billionaire LeBron James Hosted a Thanksgiving Party at His $9.2 Million Mansion in 2013 Due to One Reason
Published 11/25/2022, 6:00 AM EST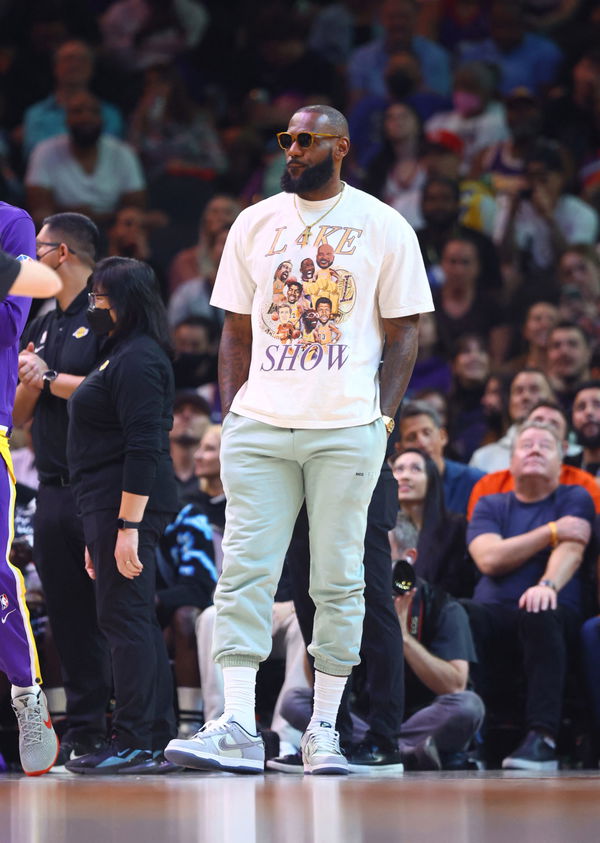 LeBron James has multiple properties in different cities across America. He has homes in Cleveland, Miami, and obviously, now in Los Angeles. But there was a time when he hosted a Thanksgiving party for his Miami Heat teammates. And instead of hosting it in Miami, he got to throw that party at his $9.2 million mansion in Ohio. 
ADVERTISEMENT
Article continues below this ad
James was the overall first pick in the 2003 NBA draft. And even before playing on an NBA court, 'The King' already had multiple endorsements offered to him. Furthermore, one of the first major purchases he did during his time in Cleveland was to buy a 30,000 sq. ft mansion in Akron, Ohio.
ADVERTISEMENT
Article continues below this ad
Good news for LeBron James and his Miami Heat teammates
The 19-room mansion features a ton of things in it. It has six bedrooms and eight full toilets along with six and a half toilets as well. The mansion also has a two-lane bowling alley, a theater, a barbershop, an aquarium, a sports activities bar, an on line casino, and a two-story stroll-in closet in the master bedroom.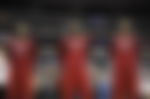 And that is where James decided to host a Thanksgiving dinner for his Miami Heat teammates. And the only reason he held that dinner in his Akron, Ohio mansion was the fact that the Miami Heat were on the road to face the Cleveland Cavaliers in 2013. 
It was quite obvious that the team would've preferred to spend Thanksgiving in Miami instead of Cleveland with their families. But they were lucky as LeBron James already had a property in the city and all of them got to spend it together. 
LeBron James made sure to take care of every small detail to make it a memorable dinner for his teammates. His wife Savannah and his chef reportedly split the cooking duties.
James made everyone take off their shoes
ADVERTISEMENT
Article continues below this ad
His co-star from their Heat days, Dwyane Wade said, "We're not at home with our families for Thanksgiving, but it couldn't work out any better that at least we could be in someone else's home."
"And it's a very nice home that we're going to, so I'll make sure I'll put on the right clothes and the right socks, gotta-take-your-shoes-off-at-the-door type of house," added Wade.
Watch This Story – Elon Musk's Twitter encounters with Shaquille O'Neal, LeBron James, Mark Cuban, and more
ADVERTISEMENT
Article continues below this ad
James even posted a picture on his Instagram of his whole team posing together. In fact, the image was a collage that also showed all of them wearing their socks. Something James made sure to capture and upload on his social media as well.
What do you think of this throwback story of LeBron James during his Heat days in 2013? Let us know in the comments below.