Billionaire Mark Cuban Disregards "Disrespectful" Misery Blames after Luka Doncic Mural Goes Viral
Published 01/16/2023, 1:50 PM EST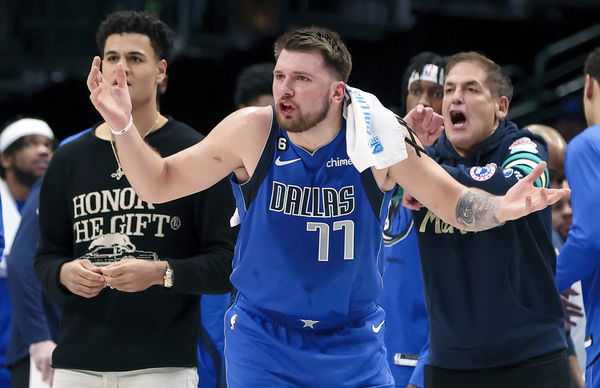 NBA superstar Luka Doncic has been on a tear this season for the Dallas Mavericks. He has made a substantial jump in his points average from his previous season. Doncic has either maintained or improved his performance in other aspects as well. Furthermore, he is leading the NBA in points per game with 33.8 points per game in 40 games. With this, the Slovenian is in the running for the MVP race. While the Mavs fans are enjoying the heroics of Doncic, there has also been some criticism about the lack of help around the point guard.
Doncic is leading the team in four categories: points, rebounds, assists, and steals. The fans are, however, frustrated with the front office for not providing enough help for the three-time All-Star. Moreover, billionaire owner Mark Cuban is not impressed.
Mark Cuban is not a fan of the Luka Doncic mural
ADVERTISEMENT
Article continues below this ad
The criticism of the Dallas Mavericks fans reached a new height recently. Graffiti artist and Mavs fan Preston Pannek recently created a huge mural of Luka Doncic in Dallas with a "please send help" message asking for help. The mural has been going viral recently and Pannek emailed a picture of the mural to Mark Cuban. However, the billionaire owner was not happy. He reportedly felt the mural was disrespectful.
According to reports from Basketball Forever, "It's disrespectful," Cuban said. "But it's your choice to do what you want. If that's the way you want to be a fan. Go for it."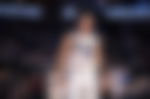 ADVERTISEMENT
Article continues below this ad
When the mural went viral on social media, many fans called out Cuban for not bringing good free agents. Many fans claimed that the Mavs owner does not spend much. The frustration of the fans comes from the fear of not utilizing the prime years of the 2019 ROTY. The fans are worried that the prime years of a superstar like Doncic might go to waste if there is no support around him. Many believe a few good additions to the squad could be of huge help to the team.
The Mavs record so far
The Dallas Mavericks now have a record of 24-21 and are now occupying the fifth spot in the Western Conference. With the form of Luka Doncic, the Mavs are bound to make the playoffs. Doncic is averaging 33.8 points, 9 rebounds, 8 assists, and 1.6 steals per game and leading the team in all four categories.
ADVERTISEMENT
Article continues below this ad
WATCH THIS STORY – Devin Booker, Stephen Curry, Anthony Davis and Other NBA Stars With 50-Point Performances This Season
However, the fans want the team to better the last playoffs. Last season, the Mavericks reached the Western Conference Finals. But they lost the series to eventual champions the Golden State Warriors.
Edited By: Jayant Chhabra