Billionaire Michael Jordan Has Dished Out $170 Million+ on a Prized Possession That Cost Him Less Than Half of That
Published 12/28/2022, 6:50 AM EST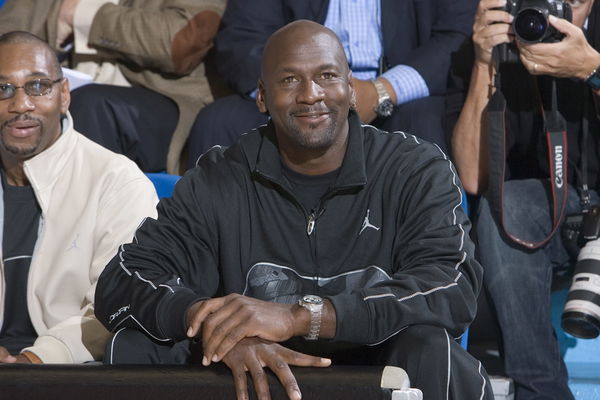 When you are a billionaire and an NBA legend, there's hardly anything you can't afford to buy, and Michael Jordan happens to be both. Following his exit from the league, the Chicago Bulls legend has built a massive business empire of his own that brings in huge profits per year. Therefore, it should not come as a surprise to know that His Airness loves owning extravagant items. However, the fact that one of those items cost him a whopping $80 million might leave many open-mouthed.
Michael Jordan has had a massively successful run in the NBA. Other than making a name for himself in the sport, MJ has also earned millions from off-court ventures such as endorsements. After his retirement, Jordan shifted his focus entirely to business and is now an individual with a staggering $1.7 billion net worth.
Michael Jordan's luxurious purchase
ADVERTISEMENT
Article continues below this ad
In 2019, Michael Jordan bought a superyacht that could possibly put any other yacht to shame. The $80 million worth of vessel has everything that screams luxury and since it is MJ's yacht, it of course has a basketball court. According to Playmaker, the 230 feet long vessel has five decks and eight cabins in total. Known as 'Joy', the yacht also includes an office space, a gym, and a jacuzzi. However, that's not all, the yacht has glass insulation for the comfort of the guests during summer or winter. 'Joy' also offers multiple watersport options including kayaks, water skis, wakeboards, and more.
Notably, it costs around $840,000 a week to charter the yacht and maintain its various amenities. Given that MJ bought the yacht in the beginning of 2019, the Bulls legend have spent roughly over $170 million to date just for the maintenance. That's about $90 million more than the price of the yacht. The jaw-dropping price might stun many but it may be no more than a dent in the athlete-turned-businessman's bank balance.
It is not just the properties that His Airness owns that are expensive. Being an NBA legend, several significant pieces of clothing worn or owned by MJ have been auctioned off for high prices.
ADVERTISEMENT
Article continues below this ad
The costliest Michael Jordan items
Fans love collecting items that represent their idols. In the case of basketball, it could be their jersey or any other signed merchandise. Michael Jordan is a name that almost everyone in the world recognizes. The stardom of the six-time NBA champion is why the prices of his merchandise are higher than most. Then there are the items that were exclusively used or signed by the Bulls legend. Such kinds of stuff are guaranteed to be sold for thousands of dollars.
WATCH THIS STORY: All those who were labeled as the next Michael Jordan 
ADVERTISEMENT
Article continues below this ad
According to ClutchPoints, the jersey that the 14x NBA All-Star wore during the 1984 Olympics was sold for $273,904. Similarly, MJ's first-ever worn signature Air Jordan 1s was sold in 2020 for $560,000 following the release of 'The Last Dance'. These are just a few of the many items that were sold for a high amount.
What do you think of Michael Jordan's yacht 'Joy'? Let us know your thoughts in the comments below.