Billionaire Michael Jordan's Close Friend Slaps LeBron James With Brutal GOAT Debate Truth: "I don't think he can get in the conversation till he wins at least 6"
Published 05/07/2022, 11:00 AM EDT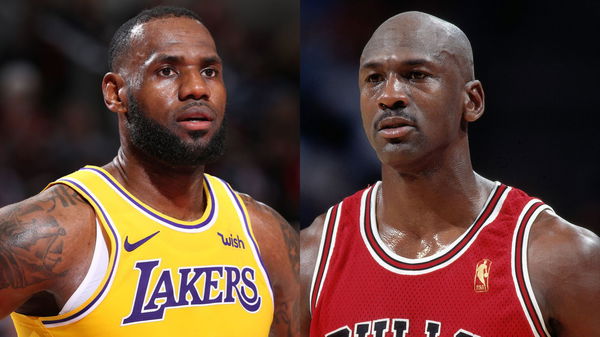 Michael Jordan's and LeBron James' careers have been compared since the start of the latter's career. They both have accomplished Championships, MVP, and other awards. There has been a constant debate about who is the greatest of all time. Jordan has won six NBA titles, while LeBron has won four. They both have been multiple time All Stars. Many media pundits and ex players have weighed on this debate.
Now, Michael Jordan's former agent David Falk has spoken about this debate. Falk said, " I don't think he can get in the conversation till he wins at least six". He also said, " There is no one in the NBA who doesn't think LeBron is running the team. He's overseeing the player acquisitions and trade. To a large extent, he's also involved in the negotiations for some of the players. I don't think players are necessarily qualified for the role of a General Manager".
ADVERTISEMENT
Article continues below this ad
Michael Jordan's former agent David Falk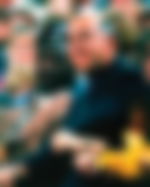 Michael Jordan served as Falk's big break in the 1980s. At that time, team sport athletes had to be superstars in order to attract commercial opportunities. Falk soon realized the concept and power of branding when he made Jordan a deal with Nike. Nike asked Falk to develop a name for the new line, and he said Air Jordan because Michael Jordan flew through the air when he played basketball.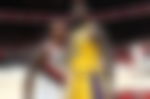 ADVERTISEMENT
Article continues below this ad
Falk said he revolutionized the industry because 30 years ago many companies did not "believe African-American team sport players could be national names."
According to David Falk, there are two types of NBA players, Michael Jordan and everyone else behind him. While talking to SportsCenter, Falk revealed Jordan was more than other players in every aspect beyond his physical abilities. He added though he is biased, as Jordan is his friend, one had to be blind to not realise Jordan is the GOAT. If they watch the documentary for ten hours and still think there is a player better than Jordan, they should just start watching the roller derby.
Watch this Story: Golf World Berates Sergio Garcia Over Scathing PGA Tour Comments
ADVERTISEMENT
Article continues below this ad
While Jordan's jumping ability and speed are arguably unrivalled, it is his mind that sets him apart, according to David Falk. Falk explains that Jordan used a physiological approach to the game and elevated it to a level which will never be repeated.
So is Falk right? Is Jordan the unquestionable GOAT? Comment below on this debate.