Billionaire Michael Jordan's Urge to Save Money Is Costing Him Heavily in the NBA
Published 04/16/2022, 10:00 AM EDT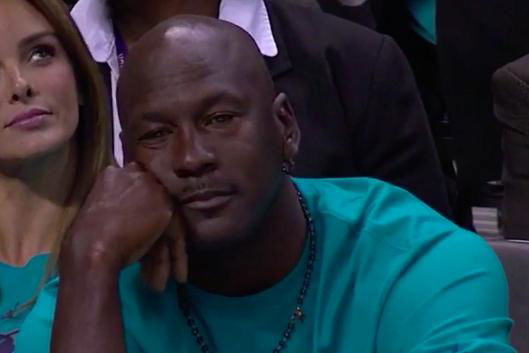 Michael Jordan's Charlotte Hornets crashed out of the play-in tournament. The poor run of NBA seasons continues for the Hornets. They have only qualified for the play three times since 2005. MJ took over the ownership in 2010. Even in that time, they have not done anything substantial in the league.
Since 2010, they have qualified for the playoffs in 2010, 2014, and 2016. All three times they went out in the first round, against Orlando Magic and twice against Miami Heat, respectively. And this year as well they fell out of the play-in tournament after the loss against the Atlanta Hawks.
ADVERTISEMENT
Article continues below this ad
The Atlanta Hawks completely destroyed the Hornets and won the game 132-103. The Charlotte Hornets lost in a very uncharacteristic fashion in relation to Jordan's mentality. But some of the criticism has to go to MJ. The owner MJ has not impressed as he used to on the court.
WATCH THIS STORY: How much does MJ earn from Hornets' ownership?
His competitiveness, desire, and willingness to win at all costs mentality are not visible in his team.
Michael Jordan gets criticism for being the Charlotte Hornets' owner
Charlotte Hornets has now missed six straight playoffs and failed to win a playoff series for 18 straight seasons — that's tied with the Kings and Timberwolves for the longest active streak in the NBA. The Hornets had their best season by winning 43 games, since 2015-16, but it still wasn't enough.
Michael Jordan hasn't spent enough nor built a team worthy of making the postseason more than twice since buying the team in 2010.

On the NBA's 3rd-lowest payroll, Charlotte has missed the postseason in 6 straight seasons.https://t.co/YqleY0fCf7 via @fos

— Anthony Puccio (@APOOCH) April 14, 2022
ADVERTISEMENT
Article continues below this ad
The 2016-17 campaign ($103M) was the only year in which Jordan's team was among the top 10 payrolls since 2010. They had the third-lowest 2021-22 payroll ($122M). Jordan — whose net worth is $1.7 billion — has seen some return on his initial investment. He bought the Hornets in 2010 for around $180 million, and they're currently valued at $1.57 billion — but that still makes them the fourth-lowest NBA team by value.
'His Airness' has saved money in his tenure at the Hornets. He would have hoped that the things he has done as an owner helped the franchise but it has not transpired results.
ADVERTISEMENT
Article continues below this ad
Many people think MJ has to take the 'blame' for the way the Hornets are inconsistent and not at all competitive. Michael Jordan has to transfer his mentality and competitiveness to his team for them to bring solid results sooner rather than later.
What are your expectations of the Charlotte Hornets next season? Let us know in the comments below!
Edited By: Arunaditya Aima