"About To Cook Dudes Next Season": Bizarre News Of 21 Year Old All Star's Personalized Jordans Has NBA Fans Going Rogue
Published 06/22/2022, 12:30 PM EDT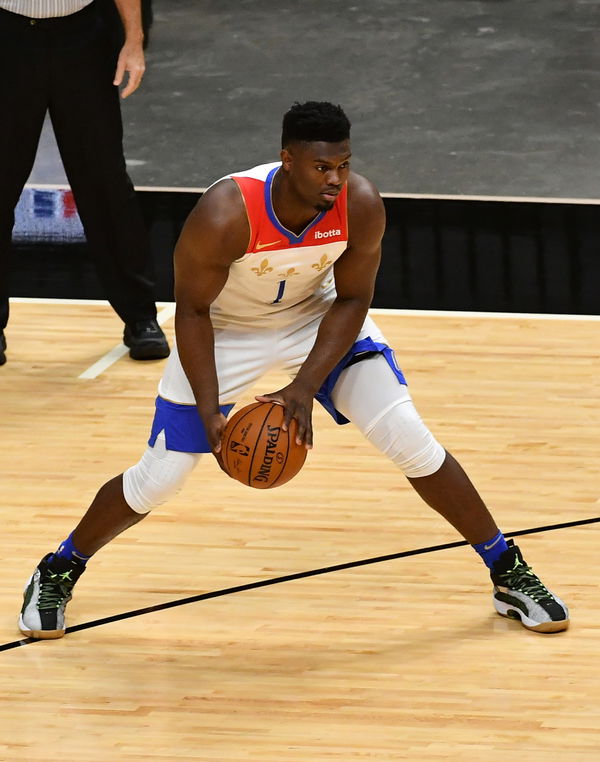 Last season Zion Williamson faced a world of criticism. After suffering a toe injury, the 21-year-old was out the entire season. With unique athletic gifts, Zion's game also has its downsides. However, with a huge off-season to recover, the NBA All-Star has been making his moves. Announcing the release of his new show with the Jordan brand, fans were ecstatic to see Williamson in stunning shape.
Williamson came in as the number one overall pick to the Pelicans. His athletic gifts were never seen before. Being nearly 300 pounds, Zion has one of the highest verticals in the NBA.
ADVERTISEMENT
Article continues below this ad
But some serious injury concerns have come up due to his physical specifics. However, a complete season off has given the 21-year-old a lot of time to recover.
WATCH THIS STORY–Michael Jordan Highlights: How Did The GOAT Perform At His Famous Flu Game? Stats, and More.
Now Williamson is looking on his way back. And he has announced himself with his second exclusive basketball sneaker, 'Zion 2'.
Is Zion Williamson ready to crash the NBA?
After his long road to recovery, the young king is looking in tune. Close to making the rim cry again, Zion looked in unreal shape. Moreover, his new shoe, the Zion 2, is evolved just for him. Fans were left fascinated with Jordan's new invention. The three-part shoe is made to support the 21-year-old to the full. But after his entire season off, the Pelicans forward is as motivated as ever.
Williamson has had a rough time in the NBA so far. After making his first-ever All-Star appearance, Zion had to go through a painful injury. Injuring his toe, for the first time, his physical gifts played against him. Constantly having walls in his recovery, Williamson became the face of criticism. But not anymore. In his recent photos for the new shoe, Zion is looking all in shape.
He's about to cook dudes next season 😳

— Hans Themistode (@themistode) June 21, 2022
ADVERTISEMENT
Article continues below this ad
After dealing with such an extensive process, the young star is taking each step with a lot of thought. With his new shoe, Nike has designed the shoe to remain in duress, carrying the explosive body of Williamson.
In addition, covering comfort, resistance, and mobility, Zion's signature shoe is all fit for his body. But at the end of the day, it comes to the game time test. Showing his dominance by averaging 27 points, Williamson needs to learn to avoid injuries. And with his build, it will never be an easy job.
ADVERTISEMENT
Article continues below this ad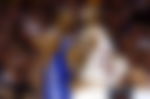 While it is clear Williamson has put in the work, Zion will need to be careful all the way. With a mountain to prove and a determination to excel with his gifts, it will be interesting to see how the budding NBA star deals with his comeback. Do you think Zion Williamson will be able to have a long career? Let us know your views in the comments below.