Bizarre Story of Stephen Curry's Mom Throwing Her Drunk Daughter Into Cold Shower Leaves Jada Smith Laughing
Published 05/24/2022, 11:30 PM EDT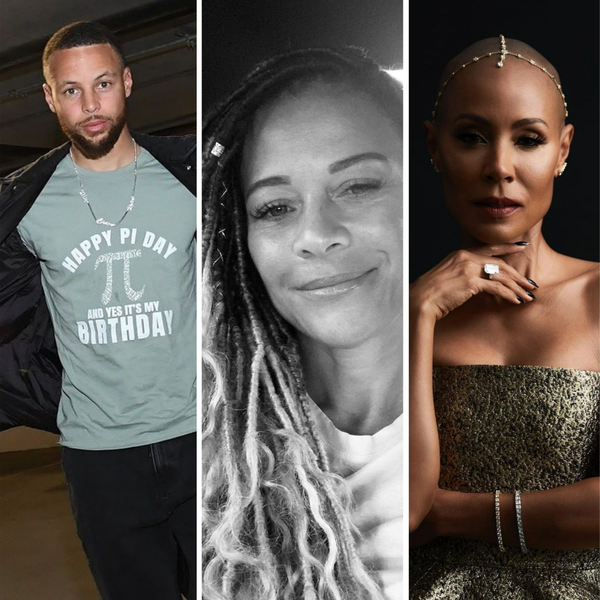 Stephen Curry is one of the most likable personas in the game of basketball. The Warriors star is beloved on the court and has an enormous fan base that reveres him off the court. Steph also has a brother, Seth, who currently plays for the Brooklyn Nets. His father was also a basketball player.
The Currys are now among the first families of NBA currently. It must be hard for his mother, Sonya, to keep everybody in control and, according to this recent anecdote by Steph's wife Ayesha, Sonya does a great job of keeping everybody in check.
ADVERTISEMENT
Article continues below this ad
In a recent episode of Red Table Talk hosted by Jada Pinkett Smith at the Curry household, Ayesha talked about one such incident. According to Ayesha, "I remember when we were having a party here and you (referencing Sydel Curry) drank a little bit too much and we went upstairs."
WATCH THIS STORY– Former College Basketball Prodigy Shockingly Omits Michael Jordan, LeBron James and Shaquille O'Neal From All-Time NBA Starting 5
Ayesha continued, "And I was like, oh my god, what are we gonna do… and she (Sonya) was like, no we are gonna throw her in the shower." Ayesha further said, "And she said is that water warm and … and it was ice cold water and she left her up there to fend for herself and figure out her own situation.." This whole narration left Jada in splits and even other members at the table laughed out loud.
Stephen Curry – The quest for another Championship
Steph Curry is a three-time NBA champion, but the hunger to win more titles remains. There was a two-year gap for the Warriors after the 2019 NBA Finals defeat. Where they didn't qualify for the playoffs. But now, with everybody healthy, they are competing for the title again.
ADVERTISEMENT
Article continues below this ad
They currently face a young Dallas Mavericks squad in the Western Conference Finals. Warriors lead the series 3-0. They will have a chance to close out the series tomorrow in Dallas.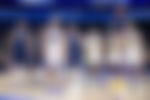 If they win this series, they will face either the Boston Celtics or the Miami Heat from the eastern side. With an aging roster, this is one of the better chances that Golden State will get to win a title.
ADVERTISEMENT
Article continues below this ad
Steph and the Warriors will look to make the most of this chance. In an ever-changing basketball scenario, you never know when can your contention window close. Let us know in the comments below who you think wins the NBA Championship this season.
Edited By: Ranvijay Singh