'Black Mamba' Watch Designed By Kobe Bryant On Course to Sell for $10 Million
Published 09/16/2021, 1:30 PM EDT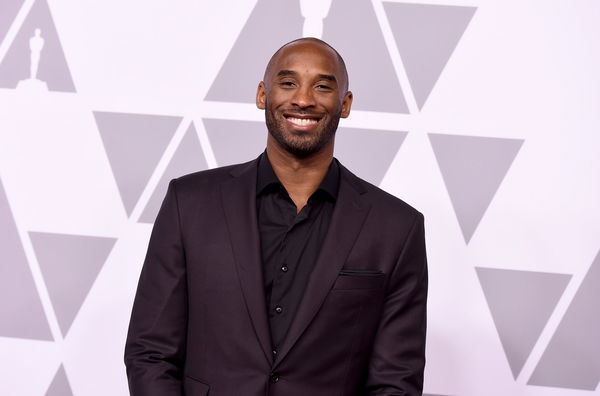 Kobe Bryant may have passed away, but the legacy that he left behind will be cherished for years to come. To date, friends, teammates, family, and athletes all over haven't gotten over his tragic death but choose to remember him through his inspirational stories and heroic on and off-court moments. And now, the people will be given another way of keeping him close.
A Hublot watch is going to be auctioned, which is signed and designed by the legend himself. Along with it, will come a pair of sneakers and digital art, something the seller believes can be more than enough to bag $10 million for this incredible deal. Back in 2012, when Kobe was the brand's ambassador, he picked his brain and started to design this limited edition 18 K Rose Gold King Power 'Black Mamba' Tourbillon timepiece, completing it in 2013.
The package deal also involves a pair of purple Nike Zoom 8, Bryant's signature shoe. And finally, the last item of the deal will be a digital art of both, the shoes and the watch, by Moshé Douglas, who is an artist in New York City. However, this will be sold as an NFT.
ADVERTISEMENT
Article continues below this ad
WATCH THIS STORY: Make-A-Wish-America, Stand Up to Cancer & Other Organizations Through Which Kobe Bryant Made a Difference
How Kobe Bryant is still making a difference
Some may think that putting a $10 million price on this is a bit much, but a considerable amount of this will be going to a foundation Kobe worked closely with. The Make-A-Wish Foundation, a non-profit organization, is one that fulfills the wishes of children that are suffering from critical illnesses.
Kobe was very actively working with them, visiting over 200 of these kids battling for their lives. In fact, he even invited some of them to his games to give them some motivation and inspiration.
ADVERTISEMENT
Article continues below this ad
The President and CEO of Make-A-Wish Greater LA couldn't be more thankful for this gesture. He said, "That's going to help us probably grant an additional five wishes this year, which is so important with looking at the last year and how hard fundraising has been in our current environment with the pandemic."
NBA fans are known to spend lucrative amounts on merchandise, cards, and whatnot. So, it won't be too surprising if someone goes for this packaged deal. It is, however, a once-in-a-lifetime kind of opportunity and anyone who goes for it will probably be Kobe's biggest fanatic.
ADVERTISEMENT
Article continues below this ad