Blake Griffin Comes Back With a Savage Response After Critics Question Brooklyn Nets Superteam
Published 03/29/2021, 3:06 PM EDT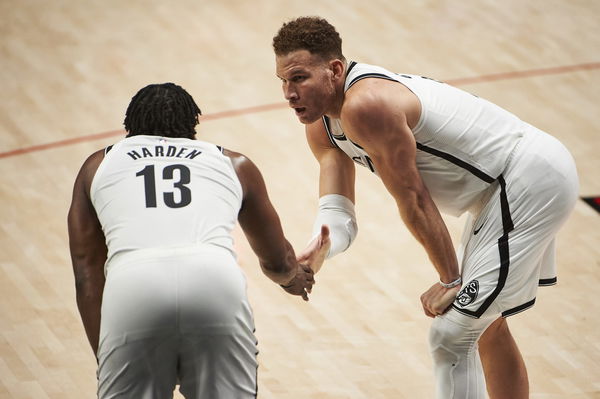 ---
---
The Brooklyn Nets are prime favorites to win the 2021 NBA championship. The team is filled with stars, and Blake Griffin made headlines when he recently made the move to Brooklyn from Detroit. While there is a lot of chatter about Griffin's loyalty, the former LA Clippers star is confused as to how to react to the outside noise. 
ADVERTISEMENT
Article continues below this ad
Blake Griffin is no longer in his prime. When he was, Griffin was a beast of a player who could find the rim and dunk from anywhere. But the 32-year-old understands that he's not at the peak of his physical powers anymore, but fans are still against him moving to the Nets. 
"It's kind of funny to me because for the last couple years all I've heard is how bad I am. You sign with this team and everybody's like, 'that's not fair! People say whatever they want. I don't put a whole lot of value in other people's opinions," Griffin told New York Post. 
ADVERTISEMENT
Article continues below this ad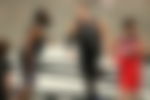 Griffin does have a point. Before news about a potential move to the Nets surfaced, he was looked at as a player who was washed out and way past his prime. Now that he's joined a championship-contending team, fans are painting Brooklyn as the villain. 
Blake Griffin shuts down outside noise pertaining to his move to the Brooklyn Nets
Any NBA player would always be subjected to criticism at any point in his career. It is just a matter of time, and Griffin has already been on the receiving end of it. A similar scenario erupted when the LA Clippers formed a superteam with Griffin, Chris Paul, and DeAndre Jordan, so it is nothing new.
Over a period of time, athletes learn to cancel the outside noise and focus on just work. If a player offers too much attention towards criticism, he might risk losing out on his confidence. Blake Griffin makes no mistake in that regard. 
"I trust the people I trust. If I don't go to you for advice, then I'm probably not going to take your criticism. So I have that circle of people and I have that group of people that I trust, real basketball people; that's who I listen to. I just think it's funny. I guess you could say it's amusing," Griffin mentioned.
ADVERTISEMENT
Article continues below this ad
Blake Griffin also made a similar statement about LaMarcus Aldrige's move to the Brooklyn Nets. Fans are chirping that the Nets are being unfair in terms of loading up on talent, but these two guys did not receive this amount of attention anytime during the previous season. 
Till last year. Griffin and Aldrige were viewed as aging stars who were no longer in their prime. But all of a sudden, the whole NBA community is against the fact that Griffin and Aldrige will play alongside Kevin Durant, Kyrie Irving, and James Harden this season. 
ADVERTISEMENT
Article continues below this ad
Read Also: 'Wanted to Get the Sweet Message'- Vanessa Bryant Thanks Tattoo Artist For Kobe Bryant Tribute