Blake Griffin Hints DeAndre Jordan Played a Role in His Decision to Join Brooklyn Nets Over Lakers and Clippers
Published 03/09/2021, 12:15 AM EST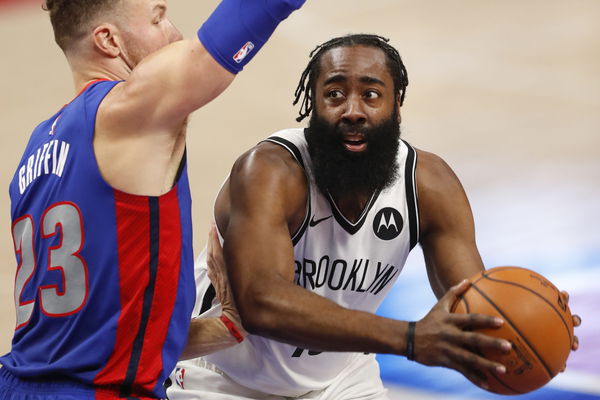 ---
---
In the past, it was heartbreaking to see Blake Griffin demand out of the Clippers to join the Pistons. Since Day 1, fans perceived Blake would retire in his Clipper jersey. However, he has come a long way past that assumption and is set to make his debut in a Brooklyn Nets uniform.
ADVERTISEMENT
Article continues below this ad
In the hottest of the mid-season trade, the Nets attracted Blake utilizing their veteran-minimum-contract slot. While this gave the Nets a brutal edge against its opponents, one still wonders what exactly helped the Oklahoma-born player to choose Nets over so many possible deals.
Brooklyn Nets' Blake Griffin revealed the hooking factor
ADVERTISEMENT
Article continues below this ad
The 31-YO NBA veteran recently sat for a candid interview where he honestly answered many things from his personal as well as professional choices. About the latest mega trade, he expressed, "They have a need for a four-man. I've always had a lot of respect for Steve Nash and all of the guys that they have. Sean Marks has done great job there. It was a tough decision and I wanted to be on a team that was contending."
The league knows Blake for his man-to-man zone defense and great offensive capability. Sure, his numbers have taken a hit from the past season, but that had more to do with overcoming a season-ending knee injury than his closing window. So he is an ideal power forward who admires the Nets' front office and also likes his chances of lifting that first career title. But there was something else that kept him from signing back with the Clippers or joining hands with his idol in LeBron James. It was his former teammate, DeAndre Jordan.
The 6'9" vet later added, "We go way back. Anybody who you're that familiar with it always makes it easier. That definitely played a part."
Read also – Biggest Winners and Losers from Blake Griffin's Signing with the Brooklyn Nets
When DeAndre Jordan reacted to Blake leaving the Clippers
ADVERTISEMENT
Article continues below this ad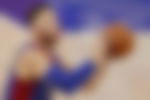 During his time in the LA-based franchise, Blake saw the Clipper playing three conference semis. He, Chris Paul, and DeAndre Jordan made for a killer trio for coach Doc Rivers to transform them into conference title contenders. Notably, there was a point when both Blake Griffin and Chris Paul were accused of carrying a prima-donna attitude against one another that eventually led to a disfigurement of that foundation. But, DeAndre and Blake mostly kept good terms even off the court. 
More popularly, when Blake was leaving the Clippers, DeAndre had said in an interview, "He was a teammate of mine for nine years. We had a lot of great times. He'll be a friend of mine after basketball." 
ADVERTISEMENT
Article continues below this ad
Now, it is easy to understand why he made the choice that he did. For the Nets, the star is a small-ball center alternative that will boost their bench strength. He is no longer the rim-dominating player that he once was. But his deep range and defense can still play a big role in the Nets' championship attempt.