51 Year Old Company Worth $1.98 Billion Is a Common Love for Stephen Curry, Drake, Shaquille O'Neal and Several A-List Celebrities
Published 01/18/2023, 4:55 PM EST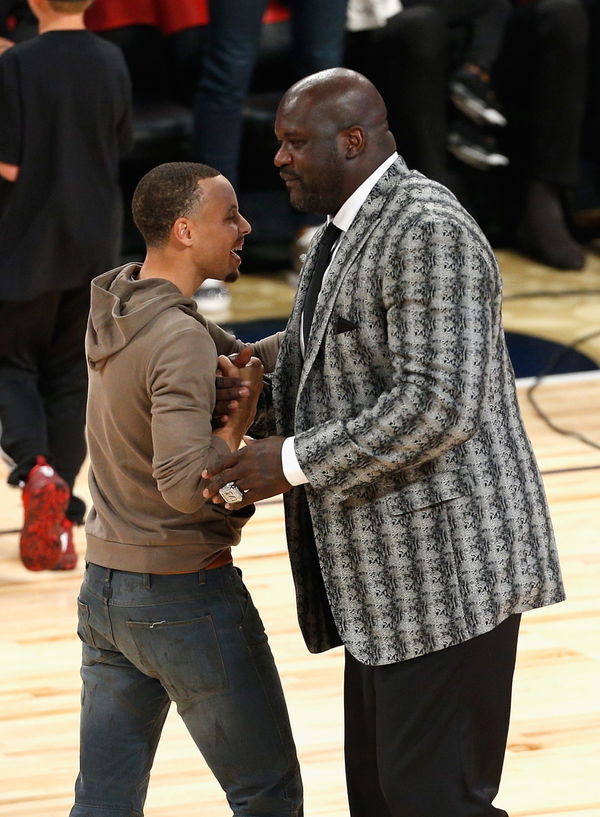 In his rookie year, Stephen Curry visited a restaurant with his family. He instantly became a fan of the now billion-dollar company. He took to Twitter to talk about his experience. Curry stated that this restaurant had the best appetizers. It seemed as though he was pleasantly impressed and happy with his experience. Years later, his love for this place hasn't changed. With that said, he isn't the only one who has a special place in their hearts for this restaurant in question that initially started off as a bakery in 1972. 
The place in discussion here is the Cheesecake Factory. In 1972, Evelyn Overton started this bakery in the City of Angeles. Years later, her family found themselves contributing to her business. While the bakery menu continued to flourish, other items like salads and appetizers made their way to the menu. Soon, they started running a restaurant, expanded across the country and became a nation-wide favorite. The popularity of the restaurant went shooting through the roof when athletes and celebrities spoke about it publicly.
Shaquille O'Neal, like Stephen Curry, loves The Cheesecake Factory
ADVERTISEMENT
Article continues below this ad
As mentioned in a recent report from InStyle, in 2011, Shaquille O'Neal visited the Cheesecake Factory and this made the news because the four-time champion bumped into Academy winner Will Smith. Supposedly, the duo met at the restaurant and this meeting was unplanned. They spent time talking to each other and laughed out loud several times. They also took pictures with fans while Smith signed a few autographs.
However, this isn't the first time Shaq's visit has been reported. On several occasions, fans have shared photos of themselves with the four-time NBA Champion at this iconic restaurant. In 2016, a fan took to Twitter and shared a photo of Shaq and her godmother. She wrote, "He (Shaq) was so sweet & they had a photoshoot".
ADVERTISEMENT
Article continues below this ad
The fan added that Shaq was generous and paid for her Godmother's meal. With that said, the Cheesecake factory is a favorite among celebrities who also love the NBA.
The Cheesecake Factory is a favorite among A-list Celebrities
Drake, whose love for the NBA knows no bounds, name dropped the billion dollar restaurant in his song, Child's play. The lyrics of one part of his song read, "Why you gotta fight with me at Cheesecake? You know I love to go there." However, much before Drake, Kris Jenner, mentioned the restaurant in her song, "I love my friends". The Jenner-Kardashian family are often photographed at the outlet in Los Angeles.
ADVERTISEMENT
Article continues below this ad
Watch This Story:  After being Worth Over $14 Billion, Stephen Curry Set to Become The Next Michael Jordan, Inking Massive Lifetime Contract 
Some other celebrities who love the iconic restaurant chain are Blake Lively, Brittney Spears, Zendaya, and Cardi B. Have you eaten a meal at the Cheesecake factory? Let us know your experience in the comments below.
Edited By: Satagni Sikder