Blazers' CJ McCollum Speaks Up About Comparisons of Him and Damian Lillard With the Stephen Curry and Klay Thompson
Published 01/29/2021, 2:30 PM EST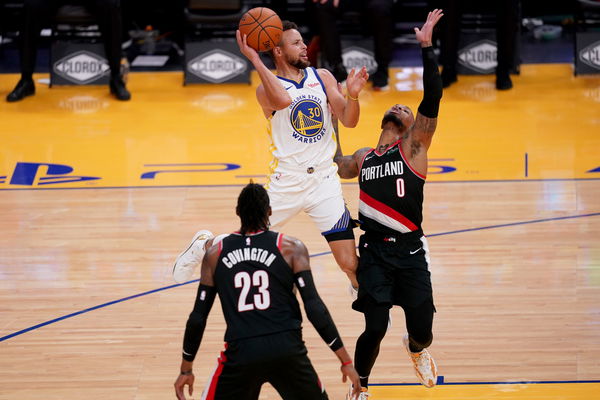 ---
---
Comparisons are a part and parcel of the NBA, whether one likes it on it. Either the players are compared on an individual level, and it takes an even more interesting turn when it is a duo. Such is the case with the Golden State Warriors and the Portland Trail Blazers star duos. Some believe that Stephen Curry and Klay Thompson overshadow Damian Lillard and CJ McCollum. However, McCollum doesn't agree.
ADVERTISEMENT
Article continues below this ad
Splash Brothers vs Rain Brothers
While Steph and Thompson already got the name Splash Brothers back in 2012, six years ago Lillard and CJ got the name Rain Brothers. Although it didn't become as popular as the former duo's nickname. In an interview with CJ, he opened up about whether they were under looked compared to those two.
ADVERTISEMENT
Article continues below this ad
"I think it's tough to compare apples to oranges," he stated. "I think they're very good. They've won championships, they've done well, they've been All-Stars. One of them has been MVP, one of them is probably the best shooter to ever touch the basketball."
He further explained why Dame and he also deserve the same recognition. "I think from a comparison say, people, get caught up in the championships which is important. We haven't won a championship, but from a consistency standpoint, I think we have consistently played well and performed well, played well in the playoffs, made big shots. We just haven't been able to put it together to win a championship."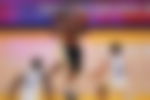 Warriors vs Blazers
ADVERTISEMENT
Article continues below this ad
The Portland Trail Blazers and Golden State Warriors aren't that far off from each other in the Western Conference. However, the difference is that Klay is missing from the Warriors lineup. Considering that, Golden State isn't in that bad of a state as fans had expected.
In fact, when the Warriors and Blazers met in the first week of January, Golden State crushed them with a 137-122 victory. Although they are scheduled to face each other again in March, that's still quite some time down the road. If Klay was healthy and playing, who would you pick as the better duo?
ADVERTISEMENT
Article continues below this ad