Blazers' Damian Lillard Explains Why he Deserves MVP More Than Anyone Else in the Race
Published 04/16/2021, 1:00 AM EDT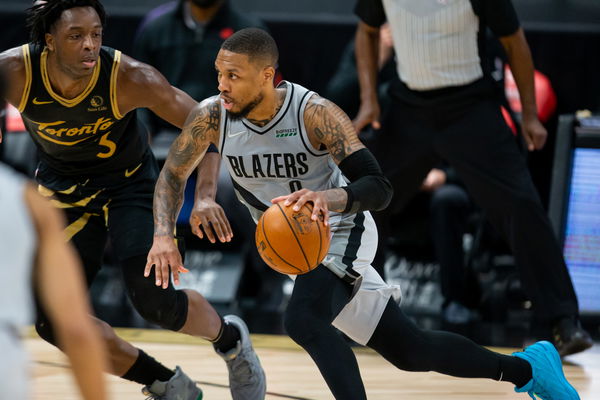 ---
---
Last season, every other team's fan or even a casual watcher got to know that Damian Lillard is one of the best players in the league. This is what Portland Trail Blazers fans have known for years. After a long time, he is finally getting some recognition that he has deserved as the Blazers continue to try to make their way up in the Western Conference.
ADVERTISEMENT
Article continues below this ad
The Portland Trail Blazers are currently sixth in the West and as long as they stay that way or move up, their spot in the playoffs is guaranteed. However, moving down would mean going through the play-in tournament like they did last season. It does seem unlikely thanks to Dame's form. That being said, where does he currently stand in the MVP race?
Why Damian Lillard is overlooked?
ADVERTISEMENT
Article continues below this ad
In an interview with Damian Lillard, he was asked why his abilities are undermined and, he is never the top candidate for the MVP conversation. He said, "Honestly, I don't really think it fits. I don't play in the big market and I know everybody says that. But I think that's part of it.
"I am not a loud person and don't go out there and celebrate after everything that I do. I don't make crazy statements and people get bored with consistency. If you look at my career, every year, I find something to get better at. I find a way to make my team win and I don't make a big uproar about it. Don't do anything crazy to draw attention to myself, I just get the job done," he explained in detail.
Lillard also talked about how other players in the race with him have also had to deal with a lot of struggles and injury issues this season. However, he still thinks he is at the top in that mix.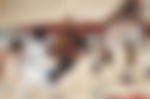 Why does the Blazers' superstar deserve MVP?
Right after this, Dame went on to make his case for MVP. He expressed that people who get a say in voting for MVP probably don't watch the games properly and see the circumstances in which he delivers every single night.
"They would see how I am being face-guarded full court and double-teamed on half court. Some games, I can't even get shot attempts up. Oh yeah, we had 15 points or 14 points but I was 4 for 10 because I literally can't find a look at the rim," stated Damian.
"People are just not being defended the way I am," he reiterated. "And I think I have a stronger case this year than I ever have. I think I am deserving of it. That's just the truth," he said in conclusion.
ADVERTISEMENT
Article continues below this ad
Lillard couldn't be more accurate. The Blazers were missing key players for most of the run this season.
Yet, he has managed to keep far more than their head above the water. He is currently second in the race behind Nikola Jokic. Do you still think someone else deserves MVP more than him? And if yes, who?
ADVERTISEMENT
Article continues below this ad
Read Also-  'It's Taken Him to the Superstar Level': Warriors' Draymond Green Explains How Damian Lillard Transformed