Blazers' Damian Lillard on the Verge of Matching a Record Held By Michael Jordan
Published 04/02/2021, 7:30 AM EDT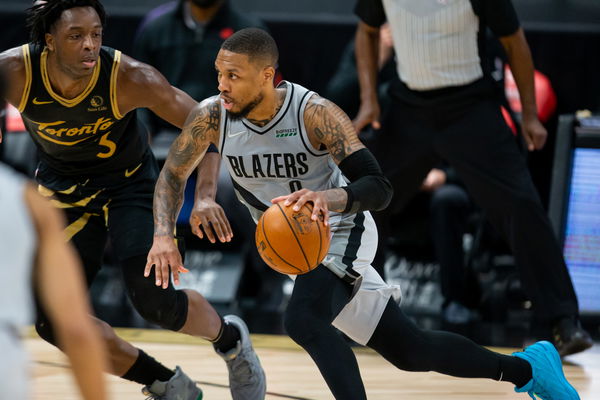 ---
---
When the Portland Trail Blazers have a big night, all signs point towards Damian Lillard. The Blazers grabbed their fourth win in a row against the Detroit Pistons, a game that ended with the Pistons being 23 points behind Portland at 124-101.
ADVERTISEMENT
Article continues below this ad
This season, every opponent of the Blazers has gone out of their way to try to contain Lillard and has continuously faced failure. And now, in his latest bout against Detroit, the superstar has inched closer to Michael Jordan in an incredible record.
Damian Lillard about to match Michael Jordan
ADVERTISEMENT
Article continues below this ad
The Portland Trail Blazers are standing fifth in the competitive Western Conference, which is a stark improvement to where they were last season. They had to fight tooth and nail to seal a spot in the postseason, but now, here they are. What's more interesting is that their 29-18 record has come about despite them struggling with so many of their players being sidelined with injuries.
However, as long as Damian Lillard is around, nothing seems impossible for the Blazers. As usual, Dame played a huge role in Portland's win over Detroit. He ended the night by dropping 33 points, dishing out 10 assists, and grabbing 4 rebounds. And this stellar performance had landed Lillard's name right next to Michael Jordan.
As per Basketball Reference, "Yesterday was Damian Lillard's 37th game with 30+ points and 10+ assists, one behind Michael Jordan's career total." Lillard was always one of the most elite players, but this just makes his case stronger.
The race to MVP
ADVERTISEMENT
Article continues below this ad
Along with Nikola Jokic, Giannis Antetokounmpo, LeBron James, and Joel Embiid, Lillard is in the top five in the race to win this season's MVP award. What makes Lillard's case strongest is not just him putting big numbers on the scoreboard, but also his ability to carry the team when so many of his players remain sidelined.
In fact, a large part of why he stands third in the race right now is because of what he does in the clutch. However, he needs to ensure he keeps doing what he does best.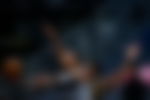 LeBron James and Joel Embiid suffering from injuries remains a big reason for the Blazers sliding down the ladder. Hence, Lillard also has to make sure that he remains fit as well. Do you think he has a shot at getting the MVP honor this season?
ADVERTISEMENT
Article continues below this ad
Read also- High School Coach of Damian Lillard Reveals Logo Lillard Was Omnipresent Since the Beginning