Blazers' Damian Lillard Overtakes Kobe Bryant in Incredible All-Time Three's Record
Published 01/19/2021, 12:00 AM EST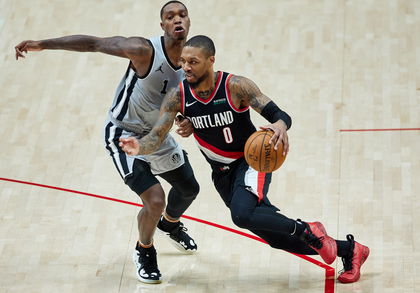 ---
---
The Portland Trail Blazers fell to the San Antonio Spurs on Monday by 125-104. Both these teams are at par in the West with an 8-6 record, with the only point of difference being that the Spurs now have a two-game winning streak while the Blazers need to buck up to make their way ahead. Even though the Blazers lost, Damian Lillard surpassed the legendary Kobe Bryant in an incredible record.
ADVERTISEMENT
Article continues below this ad
How far off is Damian Lillard from surpassing everyone?
Lillard made history after he climbed his way up to the All-time threes made leaderboard and surpassed the late Lakers' legend, Kobe Bryant. As much as this means to the Portland fans and Lillard fans, this probably means far more to the star himself. He is a huge Mamba fan himself and for him to take over Kobe is an honor in itself.
ADVERTISEMENT
Article continues below this ad
With Kobe at 1,827 and Lillard at 1,828, Lillard is just three more threes away from taking the 16th spot in the list, crossing Chauncey Billups at 1,830. Among the active players, he is standing fifth behind Stephen Curry, James Harden, LeBron James, and J. J. Redick. The man leading the record is Ray Allen at 2,973, a mark not easy to cross but not impossible for someone like Dame.
Why did the Blazers lose against the Spurs?
Despite achieving such a feat, Lillard had to walk out with a loss against San Antonio. He finished with 35 points, 6 assists, and 3 rebounds but couldn't match up to the big number put up by the Spurs' DeMar DeRozan and LaMarcus Aldridge.
ADVERTISEMENT
Article continues below this ad
DeRozan had 20 points and 11 assists on the scoreboard, while LaMarcus had 22 points. The next best scorer for the Blazers was Rodney Hood, who had 21 points under his belt. Another disadvantage for the Blazers was that two of their other stars, CJ McCollum and Jusuf Nurkic, were missing for this matchup because of injuries.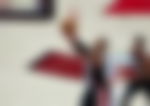 However, the Spurs were just a far better team that night. Losing two of their last three games, Portland is now up to face the Memphis Grizzlies on Wednesday. With McCollum and Nurkic most likely to be out again, we can expect Damian to have another big night to get the Blazers a victory.
ADVERTISEMENT
Article continues below this ad