Fierce Brawl in an NBA Game Ends Up Costing $70 Million Giannis Antetokounmpo a Hefty Fine
Published 03/15/2023, 5:29 PM EDT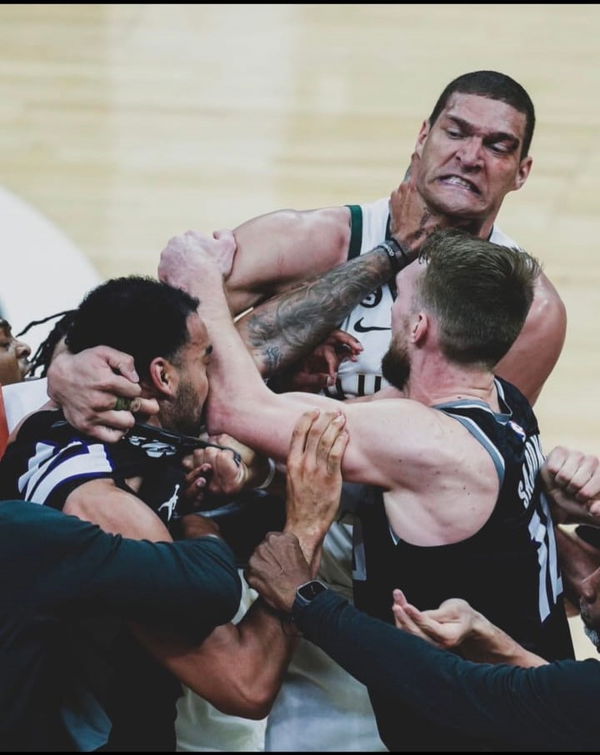 Fights and scuffles are common occurrences in almost every sporting event. Although basketball might not be the most physical sport in the world, it definitely gets rough at times. Players get caught up in the heat of the moment and soon things go awry. While some are avoided within time to do away with any further damage, many turn ugly and are met with an appropriate response from the authorities.
One such fight broke out during the recent match-up between the Milwaukee Bucks and Sacramento Kings, between Kings forward Trey Lyles and Bucks center Brook Lopez. After the violent physical altercation in the dying seconds of the game, both players received sanctions for their actions. While the Sacramento Kings forward has been suspended for one game, the Milwaukee Bucks center has been fined. However, the incident will also cost Giannis Antetokounmpo.
Giannis Antetokounmpo to pay a hefty fine after Lopez and Lyles get into a fight
ADVERTISEMENT
Article continues below this ad
The altercation between Trey Lyles and Brook Lopez took place during the final seconds of the fourth quarter. Lyles shoved Giannis Antetokounmpo and before anyone could realize it, Lopez decided to confront the Kings' forward. Their actions quickly turned into a fight and other players, as well as game officials around had to intervene.
The NBA authorities' disciplinary measure will result in Lyles missing the game against the Chicago Bulls; Lopez will cough up a fine of $25,000. However, Lopez will not be the one paying for his fine.
The Greek Freak was asked about the altercation after the game. Antetokounmpo replied, "I appreciate Brook having my back. He is my guy. Not just on the court, off the court, he's my guy."
The Bucks superstar added, "Definitely going to pay for his tech, I'm gonna…what you call it, the reimbursement? I already told them. I just appreciate people having my back."
This sentiment suggests that the Bucks are a tightly-knit team. But even with Antetokounmpo offering to pay for his fine, incidents like this can damage an athlete's reputation.
Trey Lyles and Brook Lopez talked about their altercation
During their media interaction after the game, the two players detailed their side of the matter. Brook Lopez told the media that he was just protecting his teammate and has nothing against Lyles. He said, "I don't know what that guy was doing messing with Giannis, doing too much. Like I said, the game was already over. So, I just wanted to go out there and protect my guy."
ADVERTISEMENT
Article continues below this ad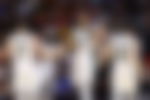 Lyles claimed that he understands the situation as these things happen during a game. He said, "If you're going to do that, then you have to be ready for the repercussions of it. I'm not saying it's right by any means, but what happened is what happened."
Standing up for your teammate shows that the team is working as a unit, which is always a great thing to have.
ADVERTISEMENT
Article continues below this ad
What are your thoughts about backing your teammate even at the cost of suspension? Tell us in the comments.
Watch This Story: Giannis Antetokounmpo's Family: All You Need To Know About His Wife And Two Kids
Edited By: Satagni Sikder