"Blown Out of Proportion": Kareem Abdul-Jabbar Expresses Regret After His Criticism About LeBron James Goes Viral
Published 04/04/2022, 7:30 AM EDT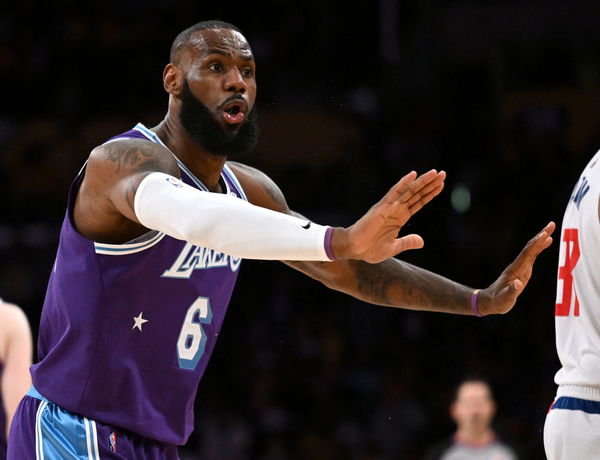 Kareem Abdul-Jabbar, former Los Angeles Lakers star and Hall of Famer, issued a series of comments about LeBron James on Sunday. After making a statement and explaining what he really meant and regretting it later, the controversy was further extended.
ADVERTISEMENT
Article continues below this ad
Several fans responded by firing back at him and taking this to a whole new level. It all began when he appeared at a celebration of James' teammate, Carmelo Anthony. Anthony received the NBA's Social Justice Champion Award from the former Lakers player before the Lakers played the Denver Nuggets on Sunday.
ADVERTISEMENT
Article continues below this ad
It gave him an opportunity to express his thoughts regarding James' performance and how he is presenting his skills. In his words: "Some of the things he's done and said are really beneath him, as far as I can see," Abdul-Jabbar said, according to ESPN.
Continuing, he said, "Some of the great things that he's done, he's standing on both sides of the fence almost, you know? It makes it hard for me to accept that when he's committed himself to a different take on everything. It's hard to figure out where he's standing. You've got to check him out every time."
Today a reporter asked me a question about Lebron James and I regret my off-handed response which has been blown out of proportion. For years I've expressed my deep admiration and respect for LeBron as a community leader and athlete. That hasn't changed and never will. –@kaj33 https://t.co/QEWed5YovX

— Kareem Abdul-Jabbar (@kaj33) April 4, 2022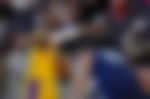 Later, he apologized through his Twitter account and explained that he did not mean what everyone was getting out of the comments. In his regrets for his statement, he said, "Blown Out of Proportion". 
Kareem Abdul-Jabbar continues to elaborate on how he views LeBron James' every move
The other time that Kareem Abdul took a shot at James was back in December when he said that James "encouraged vaccine hesitancy." On Instagram, James posted a Spiderman meme with the caption, "help me out."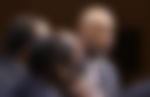 ADVERTISEMENT
Article continues below this ad
Kareem penned down a 1,100-word Substack essay, expressing his frustration regarding James' post. There has been some back and forth on this before December, as two months ago he wrote another essay to James.
He has often commented on James when he sent a whole school to college as part of a social initiative. As per his own statement, he congratulated him for his efforts and wrote well about him. Nevertheless, he wrote, "he should be embarrassed," mentioning some of James' actions with a hint of criticism.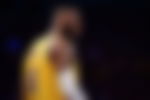 WATCH THIS STORY: What Is Beyonce's Net Worth? Is She Richer Than Billionaire Michael Jordan and Shaquille O'Neal?
ADVERTISEMENT
Article continues below this ad
Kareem referred to James as his subject of criticism a number of times. Nevertheless, he apologized today for his recent statements. What are your thoughts about Kareem's issued apology?