Blurting Out Michael Jordan's Missed "Trillion" Dollar Chance, Daughter Jasmine Makes "Family Oriented" Parenting Style Confession
Published 03/11/2023, 1:30 PM EST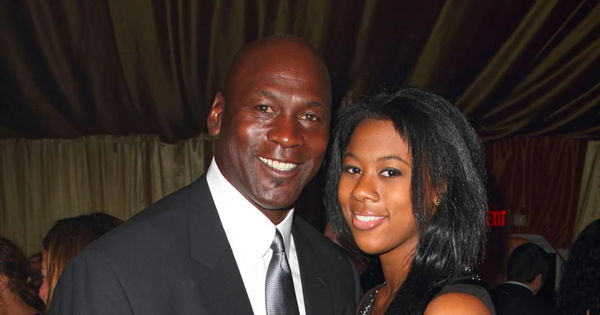 NBA legend Michael Jordan was one of the most competitive players during his time in the league. His competitiveness helped him after retirement as well as he built a huge business empire. It seems like his kids have inherited some of MJ's qualities. One of them is competitiveness and having the obsessive mindset to succeed at all costs. During a recent interview, his daughter, Jasmine Jordan was asked some questions about her role in the Jordan Brand and her experience curating her father's legacy.
Jasmine Jordan works as a basketball field representative for the company's women's sports marketing department. During the interview, Jasmine was asked about her leadership style and she explained how her upbringing dictates her working style. She also made a shocking "trillions" of dollars confession that will pique the interest of NBA fans.
Jasmine Jordan reveals the role of Michael Jordan in her life amid a shocking revelation
ADVERTISEMENT
Article continues below this ad
The Jordan brand has been creating history over the past few months. They signed Kiki Rice of UCLA and another teenage women's basketball sensation to NIL deals. Jasmine Jordan played an important role in closing both deals.
During a recent interview with footwearnews.com, she was asked about her leadership style. According to Jasmine, she has acquired certain qualities from both her parents. While Michael Jordan gave her the competitiveness and the mindset, Jasmine's mother has taught her to never forget about family.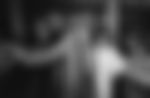 Jordan said, "My father, being the athlete that he is and the mindset that he has, combined with my mother and her upbringing and how she raised us to be very family oriented, I think that dictates how I show up in the workspace." Jasmine Jordan is the youngest child of Michael Jordan and Juanita Vanoy. While growing up, she had to adhere to some very strict rules put in place by her parents.
Meanwhile, Jordan also talked about business, claiming that there's no limit to how far her father's Nike deal could have taken him. "Maybe that first Nike deal wouldn't have been as low as it was," she said.
"It would have changed the game. He would have potentially approached his contracts with Nike differently. Looking at his Funko Pop collectibles or the fact that people still wear his UNC jersey, to reap the benefits from it today, we're talking making trillions at this point," Jordan added.
READ MORE: After Michael Jordan Smacked Steve Kerr in the Eye, Another Teammate Despised His Arrogance: "He'd Ride You Right Out of NBA"
Jasmine Jordan reveals her favorite pair of shoes
There are numerous iconic sneakers released by the Jordan brand. Nike signed a rookie Jordan to a mega-deal in 1984 and they have been releasing iconic sneakers ever since. 
ADVERTISEMENT
Article continues below this ad
When asked about her favorite sneaker, Jasmine revealed that it is the Air Force 1. Although this iconic sneaker debuted all the way back in 1982, it is still a fan favorite. Despite the fact that Jasmine owns over 500 pairs of sneakers, the Air Force 1s hold a special place in her heart.
WATCH THIS STORY: Rapper Quavo Drops Sensational Tribute to Michael Jordan and Kobe Bryant 
ADVERTISEMENT
Article continues below this ad
What is your favorite Jordan sneaker? Let us know in the comments down below.
Edited By: Satagni Sikder