Bogdan Bogdanovic Reveals Why He Didn't Want to be Back With Sacramento Kings
Published 01/05/2021, 3:00 PM CST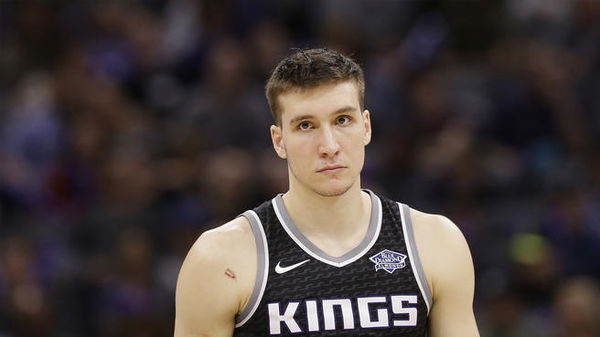 ---
---
When the 2020 NBA free agency kicked off, many teams lined up to snatch Bogdan Bogdanovic. Ultimately, the sharpshooter decided to take his talents to the Atlanta Hawks. But before he joined the Hawks, there was a lot of tension in the air around his relationship with the Sacramento Kings.
ADVERTISEMENT
Article continues below this ad
Before revealing his desire to leave the team, Bogdanovic proved his worth as a sharpshooter in the last few seasons. However, the Kings were stuck in mediocrity over the course of his stint at the Golden 1 Centre. This could be one of the reasons he wanted out.
Bogdan Bogdanovic on Sacramento Kings not retaining him
ADVERTISEMENT
Article continues below this ad
In an interview with The Athletic, Bogdan first opened up about why he joined the Hawks in free agency. He said, "At that point, when free agency opens up, I was just focused on one thing, you know? And Atlanta called first.
"The Kings actually called me like 15 minutes after, and I liked what they (the Hawks) offered me. … I think, in the end, I was lucky and I end up being in the perfect situation in terms of contract and a team."
Bogdan further talked about how he was scared that he might have to play for the Kings. He was a restricted free agent and the Kings could have matched the offer if they wanted to.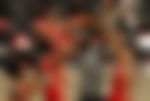 "I was scared for that (because) at that point, I wanted to leave. At that point, when they traded me already, and they didn't want to talk to me about it, I was like, 'OK, they really want me out of here.' So I was like, 'Ok'.
"We end up signing the offer sheet, so I was thinking like, 'Damn, in the end, they're going to match this.' I was confused. It's not really free agency, because you are not free.
"And yes, you're restricted — you're really restricted. It's restricted agency. It's not free agency."
Although Sacramento used almost the entire two days allotted to them to match the offer, they decided to part ways with Bogdan. In hindsight, this was the best decision for everyone involved.
ADVERTISEMENT
Article continues below this ad
Can Bogdanovic help the Hawks make a playoff push?
The Atlanta Hawks are led by All-Star guard Trae Young, but he hasn't been able to carry the team to the postseason in his first two seasons. This year, the organization will be keen to end their playoff drought.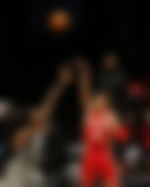 To achieve this goal, they need to add solid supporting players around their superstar. The addition of Bogdan Bogdanovic can help them in achieving their goal. But to even make it to the Playoffs, they need to bring their A-game.
ADVERTISEMENT
Article continues below this ad