Boston Celtics 2021-22 NBA Schedule: Key Fixtures Against Nets, Lakers, and More
Published 10/10/2021, 9:36 PM EDT
---
---
The Boston Celtics lost just one playoff berth in their transition phase from the Doc Rivers era into the Brad Stevens era. So now, they'd not want that to repeat when Ime Udoka assumes the role. 
ADVERTISEMENT
Article continues below this ad
In this off-season, the C's went through a big change when they let go of Kemba Walker, Evan Fournier, and Tristan Thompson. However, they made up for those exits by acquiring point guard Dennis Schroder without taking a big cap hit. Plus, they also snatched Kris Dunn away from the GSW, who had an eye on the Connecticut born. 
ADVERTISEMENT
Article continues below this ad
What are some crucial fixtures for the Greens in 2021-22?
The Celtics will face a tough challenge from the Knicks in their opening game. However, it will be the Week-2 stretch against the Wizards, the Bulls, and the Heat that'll decide who gets to dominate the Eastern Conference. 
November 19 vs Lakers: This will be the first time Dennis Schroder will face his previous squad after that forgetful playoff run. Plus, a clash between Jayson Tatum and LeBron James would be another treat.
November 24 vs Nets: Well, if Kyrie Irving gets to play this game, it'll anyway be a livewire. Plus, the Celtics will get a chance to avenge their playoff 2021 series loss to the Nets. Tatum must look forward to yet another 50-point night if they're to play the Big Three.
ADVERTISEMENT
Article continues below this ad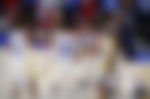 Boston Celtics' full schedule for 2021-22:
Watch This Story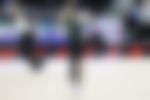 Oct 20 7:30 PM
Knicks
Jan 19 7:30 PM
Hornets
Oct 22 7:30 PM
Raptors
Jan 21 7:30 PM
Blazers
Oct 24 7:00 PM
Rockets
Jan 23 3:30 PM
Wizards
Oct 25 7:00 PM
Hornets
Jan 25 7:30 PM
Kings
Oct 27 7:30 PM
Wizards
Jan 28 7:30 PM
Hawks
Oct 30 5:00 PM
Wizards
Jan 29 6:00 PM
Pelicans
Nov 1 7:30 PM
Bulls
Jan 31 7:30 PM
Heat
Nov 3 7:00 PM
Magic
Feb 2 7:30 PM
Hornets
Nov 4 7:30 PM
Heat
Feb 4 7:00 PM
Pistons
Nov 6 8:30 PM
Mavericks
Feb 6 6:00 PM
Magic
Nov 10 7:30 PM
Raptors
Feb 8 7:30 PM
Nets
Nov 12 7:30 PM
Bucks
Feb 11 7:30 PM
Nuggets
Nov 13 7:30 PM
Cavaliers
Feb 13 2:00 PM
Hawks
Nov 15 7:00 PM
Cavaliers
Feb 15 7:30 PM
Sixers
Nov 17 7:30 PM
Hawks
Feb 16 7:30 PM
Pistons
Nov 19 7:30 PM
Lakers
Feb 24 7:30 PM
Nets
Nov 20 7:30 PM
OKC
Feb 26 12:00 PM
Pistons
Nov 22 7:30 PM
Rockets
Feb 27 5:00 PM
Pacers
Nov 24 7:30 PM
Nets
Mar 1 7:30 PM
Hawks
Nov 26 8:30 PM
Spurs
Mar 3 7:30 PM
Grizzlies
Nov 28 6:00 PM
Raptors
Mar 6 1:00 PM
Nets
Dec 1 7:30 PM
Sixers
Mar 9 7:00 PM
Hornets
Dec 3 9:00 PM
Jazz
Mar 11 7:30 PM
Pistons
Dec 4 10:00 PM
Blazers
Mar 13 3:30 PM
Mavericks
Dec 7 10:00 PM
Lakers
Mar 16 10:00 PM
Warriors
Dec 8 10:30 PM
Clippers
Mar 18 10:00 PM
Kings
Dec 10 10:00 PM
Suns
Mar 20 8:00 PM
Nuggets
Dec 13 7:30 AM
Bucks
Mar 21 8:00 PM
OKC
Dec 17 7:30 PM
Warriors
Mar 23 7:30 PM
Jazz
Dec 18 8:30 PM
Knicks
Mar 27 6:00 PM
Wolves
Dec 20 7:30 PM
Sixers
Mar 28 7:30 PM
Raptors
Dec 22 10:00 PM
Cavaliers
Mar 30 7:30 PM
Heat
Dec 25 10:00 PM
Bucks
Apr 1 7:30 PM
Pacers
Dec 27 5:00 PM
Wolves
Apr 3 1:00 PM
Wizards
Dec 29 10:00 PM
Clippers
Apr 6 8:00 PM
Bulls
Dec 31 9:30 PM
Suns
Apr 7 7:30 PM
Bucks
Jan 2 9:00 PM
Magic
Apr 10 TBD
Grizzlies
Jan 5 10:00 PM
Spurs
Jan 6 7:30 PM
Knicks
Jan 8 8:00 PM
Knicks
Jan 10 7:30 PM
Pacers
Jan 12 7:00 PM
Pacers
Jan 14 7:30 PM
Sixers
Jan 15 8:30 PM
Bulls
Jan 17 12:30 PM
Pelicans
ADVERTISEMENT
Article continues below this ad
Watch this story: Jayson Tatum and Other Players Kobe Bryant Had Mentored