Boston Celtics Add Their Names To Potential Landing Spots For Blazers' Damian Lillard
Published 06/07/2021, 11:46 PM EDT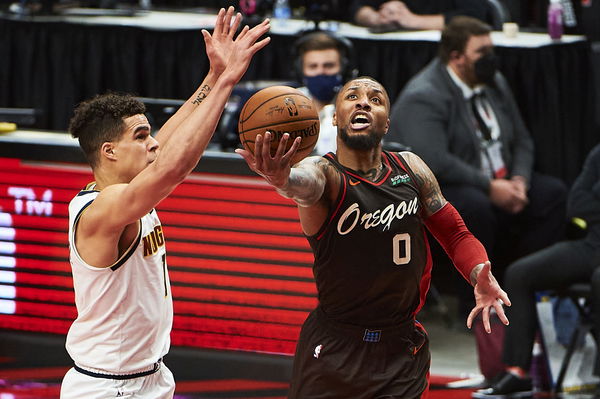 ---
---
With the playoffs in full force, the upcoming offseason trade talks are already making rounds. And if there is anyone who is grabbing the most attention right now, it is Damian Lillard. The Portland Trail Blazers saw another quick end to their postseason run after they fell to the Denver Nuggets in six games.
ADVERTISEMENT
Article continues below this ad
While the Blazers are already in the midst of a lot of front-office changes, there is a slight chance that Dame could be part of trade talks this year, in order for them to go for a rebuild. Should he actually become available in the trade market, there are many teams that will have their eye on the superstar. These include the Knicks and the Miami Heat, and now the Boston Celtics as well.
Why will Damian Lillard fit in with the Celtics?
ADVERTISEMENT
Article continues below this ad
After a tumultuous season, the Boston Celtics made some big changes. Not only did Danny Ainge retired as the president of the Celtics, but their now former head coach Brad Stevens also took over as the president of their basketball operations. However, these aren't the only tweaks the Celtics will go through.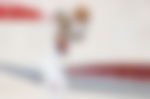 The Celtics core team has proved to fall apart in challenging situations over the last few years. Even Jaylen Brown missed the playoffs this season because of injuries. This means that there will be some roster changes and right now, Marcus Smart and Kemba Walker are the ones on the verge of a move.
In order to bring in Damian Lillard, the Celtics could formulate a deal around young players, Kemba Walker and draft picks. But will that be enough? What if the Blazers make a counter deal that includes Jaylen Brown instead? This will leave the Celtics perplexed, and they might have to re-think their options. But this is one of the few teams that have the assets to pull off a deal as big as this.
ADVERTISEMENT
Article continues below this ad
How did the rumors of Dame's trade begin?
As soon as the Blazers were knocked out of the playoffs, Lillard posted a cryptic message on his Instagram that suggested he was exhausted from putting in the effort but not seeing results. It seemed like he was considering letting go of the Blazers to move to a team that would improve his chances at a title.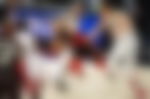 Despite the Blazers' unfortunate exit, Dame put on a show and averaged 28.8 points, 7.5 assists, and 4.2 rebounds. Lillard paired up with the likes of Jayson Tatum could make for a deadly combo.
ADVERTISEMENT
Article continues below this ad
There will be plenty of links to Lillard in the upcoming weeks but the Celtics seem like one of the frontrunners. If Brad Stevens can make this the first point of action, it would bode well for the Celtics.