Boston Celtics' Coach Brad Stevens Not Worried About Shooting Concerns After Loss To Detroit Pistons
Published 01/01/2021, 10:19 PM EST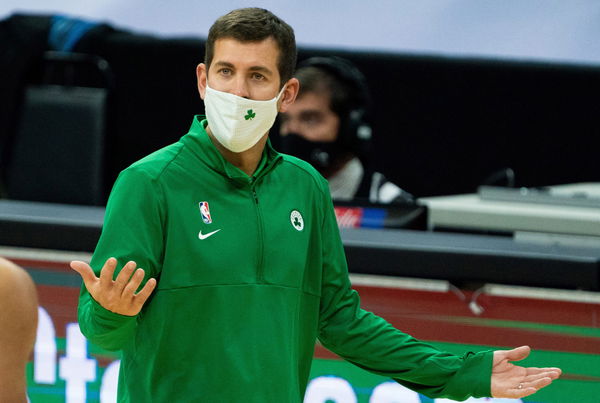 ---
---
Boston Celtics' start to the season has become even more wobbly as the contenders have fallen to a .500 record to start the season. 6 games in, the Boston Celtics have three wins and three losses. However, the loss that they had tonight was more telling of their situation.
ADVERTISEMENT
Article continues below this ad
The Detroit Pistons got their first win of the season over Boston in a tight-scoring game where neither team got to 100 points. While the Pistons do struggle with their offensive firepower, the Celtics usually don't. However, the team went scoreless for the last 4 minutes and 15 seconds of the game, missing 11 consecutive shots to doom themselves to this loss. Coach Brad Stevens had to address this.
Brad Stevens: "In retrospect, I don't think we'll look at (the last four minutes) with as much need for improvement as far as the quality of the shots as we will the start of the game."

— Tom Westerholm (@Tom_NBA) January 2, 2021
ADVERTISEMENT
Article continues below this ad
Stevens also believes that there was some divine intervention at work that condemned his team to this performance, believing that this was karmic punishment for their poor start to the game.
Brad Stevens on the Celtics missing so many open shots in crunch time: "I think that was the Basketball Gods' way of telling us to start the game better."

— Jared Weiss (@JaredWeissNBA) January 2, 2021
Jayson Tatum and Jaylen Brown did combine for over 50 points, but them disappearing in the clutch is something that will become an issue if it is a regular occurrence. Hopefully, they got their bad game of the season out of the way now.
Boston Celtics: Anything to be worried about?
Not yet. The Celtics are one of the better teams in the league and currently aren't at full-strength.
ADVERTISEMENT
Article continues below this ad
Kemba Walker's NBA return is approaching soon and having him as the floor general will help this relatively young team. However, it is hard to dissect what went wrong in those final few minutes of the game.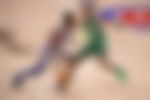 The shots weren't bad shots, but they just couldn't find their way through the net. It is one of those things you would see on NBA 2K by the CPU if you change the sliders to 100% shot difficulty. Even the good shots didn't make it in.
ADVERTISEMENT
Article continues below this ad
However, most teams would die to have the offensive talent that Boston does. This is still a young team that needs to figure out making the right plays in these moments. Hopefully, this game serves as a learning experience for the players and not an indicator of things to come.