Celtics' Dennis Schroder Drops a Self-Mocking Post Following Embarrassing Free Agency Outing
Published 09/16/2021, 7:30 AM EDT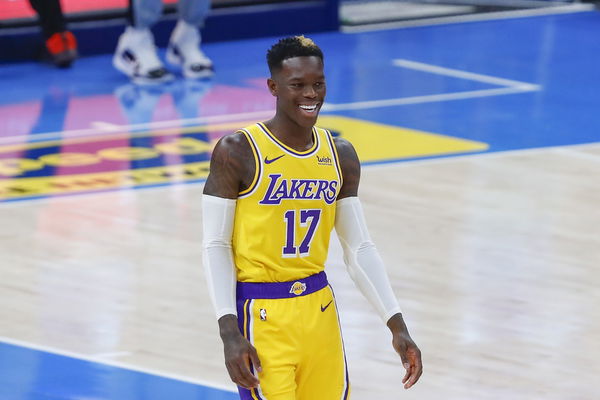 ---
---
There are always two options in life. One, live in the past and curse the failures, or two, move on with head held high and again shoot for stars. Celtics guard Dennis Schroder is type two, eyeing for a comeback after a failed season and worsened contract economics.
ADVERTISEMENT
Article continues below this ad
Last year, the German baller joined the Lakers in the hope to learn from LeBron James and have the greatest season of his career. However, everything happened oppositely. He played the most part in Bron's absence, injured himself, lost a contract, and eventually exited the team. So now, he is all game for accepting his failures in style. 
ADVERTISEMENT
Article continues below this ad
Dennis Schroder in a savagely self-mocking mode
The man became a meme material ever since he rejected the $84 million 4-year contract with the Lakers in the high hopes that he could later attain $100 million. In turn, he settled for a one-year $5.9 million deal with the Celtics when his free agency found no better buyer. This led to him becoming a meme face and the center of every NBA joke.
Now, on September 15, 2021, Dennis the Menace celebrated his 28th birthday. But amidst all the mockings, he played the cool dude by posting the funniest of the memes on his name. However, the star point guard balanced all that with some pictures of him driving a stylish and expensive black Bugatti Veyron. 
The man with a love for yellow hair, invited jokes and wrote, "I'm gonna do this ONE time! Insert your best "fumbled the bag" joke here." 
This was cool and something that must've lifted off the burden from the star's mind.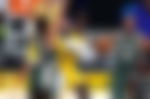 What does the future hold for him?
Even before the $84 million deal, the Lakers Nation had given him a $33.4 million 2-year offer. But the star was coming off a decent season with OKC and he wanted to test Rob Pelinka's possibilities.
ADVERTISEMENT
Article continues below this ad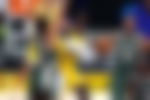 It all ended super bad for him because apart from losing bucks, he also lost a chance to play for the 2021-22 Laker side that is way stronger. 
Watch This Story
Now, he has joined the Greens as their taxpayer mid-level signing. With Marcus Smart as a long-term starting point guard for the C's, Dennis again has to go back to the bench. So the best bet for him going forward is to aim and become the Sixth Man of the Year.
ADVERTISEMENT
Article continues below this ad
If that happens, the German can hope for a better offer in the future that can cut his past losses down. But this would mean upping his offensive game and taking a charge as a bench leader. Can he do that? Help us know your opinion in the comments below.
Watch this story – NBA Players Who Had a Nightmarish 2021 Playoffs Performance