Boston Celtics' Jayson Tatum Reveals the Only Player He Talks Trash To in the NBA
Published 01/09/2021, 5:15 AM EST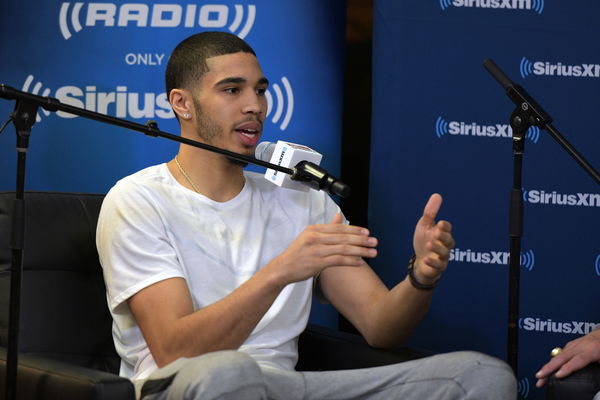 Something that is seen almost as a rite of passage in the NBA is trash-talking. It has a massive cult in the league with the likes of Kevin Garnett and Charles Barkley among a few popular exponents. However, it is not something that Jayson Tatum is very fond of.
The Boston Celtics' forward seldom engages in any verbal volleys with his opponents. Rather, he prefers to keep to himself and let his game do all the talking for him. Though, he makes an exception for one particular player in the NBA.
That man is none other than his childhood friend, Bradley Beal. Both of these superstars competed in Boston Celtics' 116-107 win against Washington Wizards. Tatum put up 32 points while Beal conjured an impressive 41 points in a losing cause.
ADVERTISEMENT
Article continues below this ad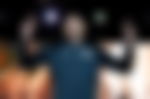 The two of them could be seen going at each other in the game. However, it was all just some playful banter. When Boston Celtics' insider Chris Forsberg asked Tatum 'if they were jawing at each other out there', Tatum said –
"Yeah, we talked the whole time. That's the only time I really talk (trash talk) in the NBA when I play, is when I play against him (Beal). Normally I don't say anything to anybody but from tip-off, me and him talking to the end of the game."
Jayson Tatum and Bradley Beal go a long way back
The guard and the forward have a special bond that they formed before their exploits in the NBA. Both come from the small town of St. Louis where they attended the same high school, five years apart. And in the photo below, taken in 2014, they pose together with Beal in the center and Tatum far right –
 

View this post on Instagram

 
ADVERTISEMENT
Article continues below this ad
That's just the proof of their bromance, which is also continuing in the NBA. After the game, Tatum said –
"That's what I dreamed about – just playing against my big brother in the NBA. I cherish every game that we get to play together. It's always special; I love competing against him."
Congrats to my bro @jaytatum0 ! But I will say this Jay, it's nothing personal, I just can't like you now lol #bOb

— Bradley Beal (@RealDealBeal23) June 23, 2017
ADVERTISEMENT
Article continues below this ad
It is heartwarming to see two simple blokes from the same town realize their dreams of playing in the NBA together. Even though now they are rivals in the Eastern Conference, that respect is still there. It is a healthy battle and long may it continue.