Boston Celtics Set to Target Chicago Bulls' Biggest Star if Bradley Beal Stays in Washington
Published 09/12/2021, 12:03 AM EDT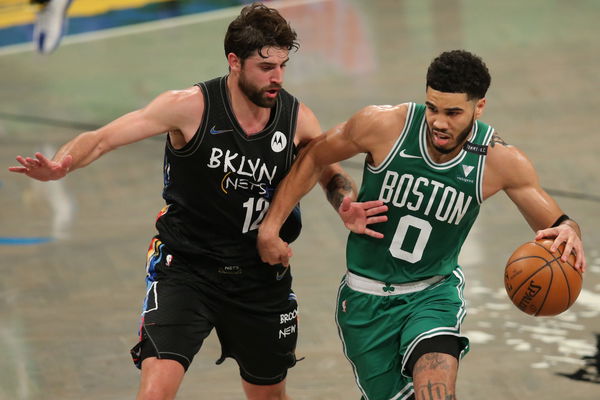 ---
---
With the NBA season around the corner, a clear picture of teams is coming to the surface. However, it seems like the off-season still has a big move left. Notably, rumors are floating around Bulls' star, Zach Lavine, and the Boston Celtics.
ADVERTISEMENT
Article continues below this ad
The Chicago Bulls added some serious firepower this season. They signed DeMar DeRozan and Lonzo Ball into their roster. Hence, they now have 3 All-Stars in their starting lineup with an intention to get back in competing position. However, big news may be on the way as a Zach Lavine move could be in play.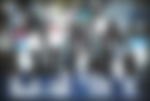 ADVERTISEMENT
Article continues below this ad
Zach Lavine to the Boston Celtics?
Lavine made his All-Star appearance last season. He put up career averages of 27 points, 5 rebounds, and 4.9 assists. Moreover, late into the season, he received help in the form of Nikola Vucevic from Orlando. Now, after the offseason the Bulls have had, they look set to compete.
But, the Celtics could come in big time to get in between those plans. Their number 1 target has always been Bradley Beal. However, if he decides to stay in Washington, Zach Lavine is their next option. With a young duo already assembled, Lavine would be a great addition.
Jayson Tatum and Brown both are great three-point shooters. With the addition of Lavine, they would be one of the biggest scoring threats in the league. All the 3 have averaged over 24 points last season and only seem to go higher. Also, it would give Boston three young players yet to enter their prime. Hence, it would be a tremendous boost for them.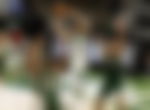 But, the main question here is, will Lavine leave Chicago after so much help being brought in?
Will Lavine leave?
Zach has been the Bulls' franchise player for the last couple of seasons. Hence, playing into what he wants seems to be the best thing to do for them. Looking at this, they made some big moves in the off-season, hoping he would get a chance to compete.
DeRozan played at an All-Star level. Lonzo is one of the best passers in the league and has significantly improved as a shooter. And Vucevic is a true center who knows his way in the paint and can also shoot. Moreover, their bench strength also runs strong.
ADVERTISEMENT
Article continues below this ad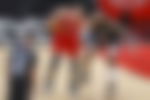 Hence, looking at the amount of work being done by Chicago to compete and also the depth in their roster, it is unlikely for him to leave.
If he does, do you think a Tatum-Brown-Lavine trio is capable of winning a championship? Let us know your views in the comments below.
ADVERTISEMENT
Article continues below this ad