Former DPOY Gary Payton Explains Similarities Between Kobe Bryant and Dwyane Wade
Published 04/22/2021, 3:30 PM EDT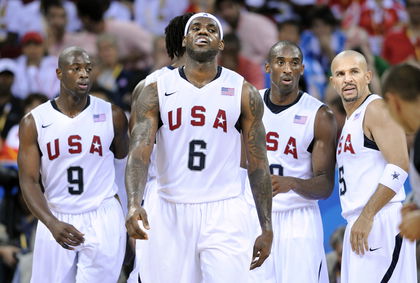 ---
---
Dwyane Wade and Kobe Bryant are two of the best players to play at the shooting guard position. During their time in the NBA, Kobe and D-Wade made fans take notice of their incredible talent. Both players had a similar style, profile, and played in the same position. For many fans, Kobe and D-Wade are the best shooting guards in NBA history after Michael Jordan.
ADVERTISEMENT
Article continues below this ad
'The Glove' talks about Kobe Bryant – Dwyane Wade comparisons
Former DPOY Gary Payton spoke to NBA insider Brandon 'Scoop B' Robinson about playing with Kobe Bryant and Dwyane Wade. Payton noted that the two players were incredibly similar. Both Kobe and Wade had a great competitive nature that they shared. Furthermore, both were known for making big shots. But the difference between the two players was their defensive effort.
ADVERTISEMENT
Article continues below this ad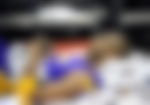 Payton said, "The competitiveness that they have. I think both of them are very competitive. When they're both competitive and they've got chips on their shoulders, they can do it. Both of them make big shots… You can give them the ball and they do the things that they do. I think Kobe was different because he played defence on both ends of the floor. I think he was a little bit different on the defensive end, they both had dog in them."
Kobe above Wade for his defense
Payton added that the similarities between the two players – Kobe and Wade – were their competitiveness and athleticism. But the separator for Payton is the fact that Kobe was better defensively. Kobe didn't shy away from guarding the toughest players on the opposition team, and he did it quite well. Despite this one factor, Payton noted that the two were practically identical and said:
ADVERTISEMENT
Article continues below this ad
"I just think that they both are similar to each other in them ways. I think Kobe has a little bit more because of the defensive side, that he went and got after it. He guarded all the great players. So I think that's where they're separate. But other than that, the competitiveness that they had and the big shots that they can make, the athletic ability they have, they are both the same."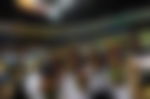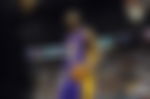 ADVERTISEMENT
Article continues below this ad
Will there ever be a player with a similar profile to Kobe Bryant and Dwyane Wade? In the current crop of NBA stars, players like Devin Booker and Donovan Mitchell have garnered comparisons to them. Furthermore, new rookie Anthony Edwards has shown remarkable similarity to Dwyane Wade from the start. In fact, Wade has said that he believes Edwards can be better than him.