"Both Would Be Cancer In The 4th Quarter… Ballhogs": NBA Twitter Roasted Trae Young After Jimmy Butler's Heat And Atlanta Hawks Become Promising Trade Spots For An All Star
Published 05/11/2022, 10:00 AM EDT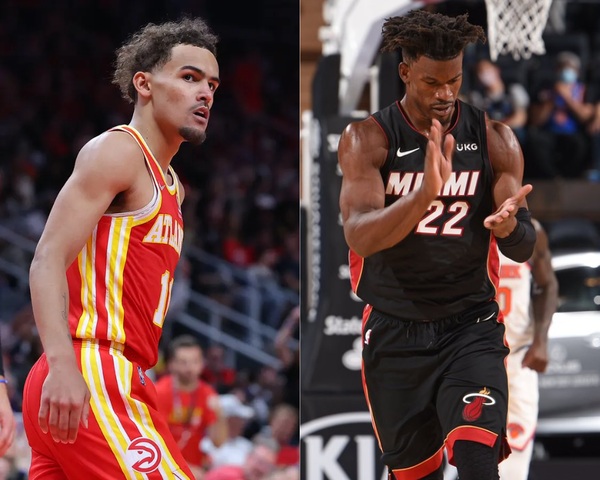 Rudy Gobert and Donovan Mitchell's rift has gotten public. It looks imminent that either of the two will leave the Utah Jazz. Reports and rumors suggest that it might be Donovan Mitchell who is more likely to join another team rather than Rudy Gobert. As it turns out Donovan might seemingly join Trae Young at Atlanta Hawks. Another destination that might interest both parties would be Jimmy Butler's Miami Heat.
Now interest seems to be evident from all sides. Donovan Mitchell seems set to leave Utah in the offseason whereas both Atlanta and Miami seem to have their arms open for the 25-year-old guard. Until their exit from the playoffs, Utah Jazz were keeping it open-ended on the matter of Rudy and Donovan.
ADVERTISEMENT
Article continues below this ad
Even Rudy commented on the matter saying that it will always happen, and they have to stick together. That was most probably to focus on the game ahead. However, after their elimination, it was the "him or me" stance reportedly from Rudy Gobert's side.
The Utah Jazz can become really vulnerable when either of the two leaves in the offseason. However, it might be the best thing for everyone involved because on average Mitchell only passes to Gobert twice per game. The Jazz have been the promising side for quite some seasons now and for a season or two, the cracks in the relationship between the two make the unwanted chaos.
If Donovan Mitchell does leave which looks like a big possibility, a few teams have the roster that can use his talents.
NBA fans react to and fro to the possibility of Donovan Mitchell joining Trae Young or Jimmy Butler
It was a single road on which fans seem to go on while talking about the potential move for Donovan Mitchell. As things stand two destinations are Atlanta Hawks and Miami Heat. Fans reacted in all directions on Twitter.
No defense and both would be a cancer in the 4th quarter both are ballhogs late in the game

— Andres Flores (@AndresF88752128) May 10, 2022
Yeah they do get paid bc of that and their production. Lets be real their defense is a liability and that would cause many problems both can't defend we saw it in the playoffs when it matters

— Andres Flores (@AndresF88752128) May 10, 2022
Donavan actually has the athleticism to be a really good defender unlike Trae so maybe with the right motivation he could have the best brought out of him on that side of the ball

— ATL goated (@Hawksgoated) May 10, 2022
Terrible take. Trae has to score who else is gonna score for the hawks lmao.

— Shawn Claybon (@ClaybonShawn) May 10, 2022
Ong, all that offense but no defense. Same issue as the UTH problem 🤷🏿‍♂️😂and depending who they give up aswell.

— djfprimal (@iamprimalmusic) May 10, 2022
Imagine the other team scoring 125+ a game. Cause that's what would happen

— Vinny (@thenamesvinny) May 10, 2022
W hawks about to be most fun team to watch!

— DurantMuse (@durantmuse) May 10, 2022
Bro our defense would get torched in the playoffs

— Slashh (@PlayboiSlashh) May 10, 2022
Bruh how much help does the Heat need😂

— Andres Matute (@YoungSandwich23) May 10, 2022
The Miami Heat is a proper team at the moment. Led in points majorly by Jimmy Butler, they have proper chemistry along with the game plan. Whereas Atlanta Hawks require the added firepower and Donovan Mitchell can bring that. Although Donovan is only 6'1 and adding him to the roster would mean having another 6'1 guard along with Young.
ADVERTISEMENT
Article continues below this ad
WATCH THIS STORY: A look into Young's private life.
But they can manage their way on the offensive end at least. Surely they would be required to strengthen their defense even though Donovan still has more defensive awareness than Trae Young.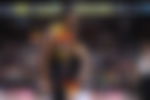 From the individual point of view, Miami Heat would be the safest and potential success chasing option for Donovan. Whereas joining the Hawks would mean being a part of a building team. Certainly, the Hawks would need Donovan more but a trio of Jimmy Butler, Bam Adebayo, and Donovan Mitchell has scary potential.
ADVERTISEMENT
Article continues below this ad
Either way, the teams would look different next season and we have prospects of quality link-ups. Where should Mitchell go according to you? Let us know in the comments!