Bradley Beal and Isaiah Thomas Stand Up for Hornets' Gordon Hayward Amid the Scrutiny
Published 01/09/2021, 1:49 PM EST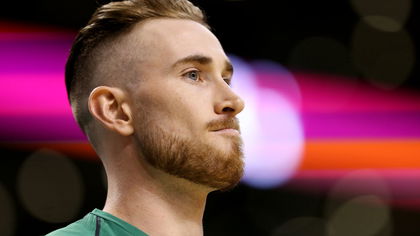 ---
---
The Charlotte Hornets made a shock signing during the 2020 offseason by bringing in Gordon Hayward from the Boston Celtics. Fans and analysts are still debating that Hayward isn't worth the money, but Bradley Beal and Isaiah Thomas rushed to his aid! 
ADVERTISEMENT
Article continues below this ad
Hayward signed with the Hornets on a four-year $120 million deal and the hype still hasn't settled down! While his salary is $28.5M for the 2021 season, the forward will earn in the 30s in 2023 and 24! 
Bradley Beal seconds Isaiah Thomas' opinion about Gordon Hayward
ADVERTISEMENT
Article continues below this ad
NBA stars are often subjected to a lot of criticism and it is their colleagues who often come rushing to their aid. Likewise, free-agent Isaiah Thomas and Washington Wizards star Bradley Beal sent out a message to all the critics who are in doubt of Hayward's quality. 
Gordon Hayward recently put up a 26 point performance for the Hornets which helped them defeat the New Orleans Pelicans by an eight-point margin. Hayward made 50% of his attempted field goals and all of his free throws which compelled Isaiah Thomas to post a tweet on Hayward.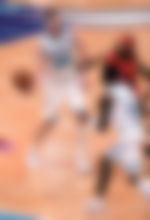 "Y'all act like he lost his game… it didn't go nowhere. Different situation helped y'all see he still has game left, a lot of it!" wrote Thomas, sharing a video of Hawyward's highlight reel. 
The former Celtics forward's message resonated in the right tone with Bradley Beal, who then sent out a message on his own! He fine-tuned Isaiah's tweet, and credited Hayward for still possessing 'A lot of game!'
This certainly is rejoicing to see, as Hayward needs some real external motivation to keep his ship sailing. He's playing at his best, but some support always goes a long way in helping one perform better.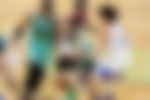 Hayward recently notched up his career-high with a sublime performance 
Gordon Hayward spent three years with the Boston Celtics and the most he ever scored in one game was 39 points. However, the explosive forward posted 44 points for the Hornets in his debut season, which came in a win over the Atlanta Hawks. 
Hayward was jubilated after bringing up his career-high and a third 40-point performance in the league. "I never scored 40 in high school," Hayward said after the game. 
ADVERTISEMENT
Article continues below this ad
The 30-year-old then extended the credits to his teammates as well for helping him scale a massive achievement in his career.
The Charlotte Hornets look to be in nice touch over the last couple of games, but the same hasn't been the case for them this season. They're currently 4-5 through nine games, and take on the Atlanta Hawks in their next regular-season fixture. 
ADVERTISEMENT
Article continues below this ad