Bradley Beal Channels His Inner Michael Jordan With Sensational Reverse Layup Against Phoenix Suns
Published 01/12/2021, 8:52 AM EST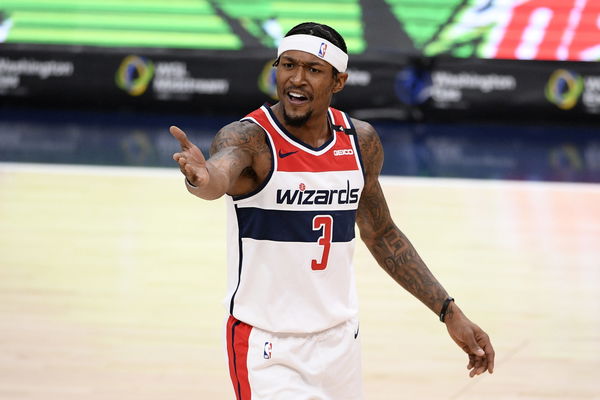 ---
---
Michael Jordan was an absolute terror in his prime. In the olden days of 80s and 90s basketball, Michael Jordan added finesse, style, and class to a game that was always considered thuggish. He had the frame and athleticism to compete with the guys that built that reputation, while he also had the skill to show where the sport was headed.
ADVERTISEMENT
Article continues below this ad
One of MJ's signature moves around the rim was a reverse layup. Jordan would use it to confuse opposing big men who go looking for a clean blocked shot. As their hand comes towards MJ for the block, he takes the ball from under the rim and releases the shot from the other side. Here is a good example of it.
ADVERTISEMENT
Article continues below this ad
However, the Jordan moves still haunt the game in 2021. We saw Jamal Murray pull out a whole bag of Jordan-esque tricks in the 2020 Playoffs. Now one of the leading scorers of this season, Bradley Beal has decided to do the same.
Beal busted out a reverse layup in the Washington Wizards game against the contending Phoenix Suns. The Wizards had a big 21-point win to halt their horrible start to the season, with Beal providing 34 points on his own.
Michael Jordan: Lasting impact on the league?
ADVERTISEMENT
Article continues below this ad
Though you can say that every legend leaves an impact on the game, MJ is no different. The older guard in the NBA grew up watching and idolizing Jordan. While the newer guard had Kobe Bryant and LeBron James to look up to, the fascination with Jordan just doesn't die.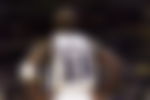 After all, MJ is possibly the greatest individual winner in the history of the game. He has won almost every trophy possible. from championships to MVPs to Finals MVPs to scoring titles and even a Defensive Player of the Year award. What Jordan did in his time as a player has inspired generations of fans and athletes.
ADVERTISEMENT
Article continues below this ad
Bradley Beal did something that a lot of people wanted to do. He played the game in a way he got to 'Be Like Mike'.