Bradley Beal Reportedly Enjoys Privileges Akin to LeBron James on Washington Wizards
Published 04/03/2021, 3:30 PM EDT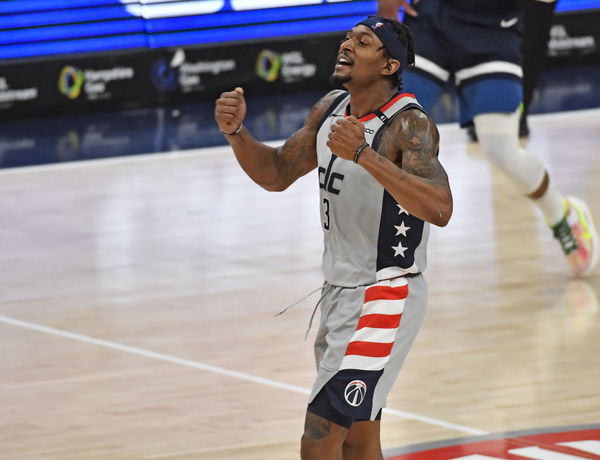 ---
---
Bradley Beal is one of the best scorers in the NBA. While he does put up video-game-like numbers, his Washington Wizards struggle to win games. While they have been surging in recent weeks, the expectation is for them to miss the play-in game this season. Considering how bad they have been since 2018, they need to do their best to make sure Beal doesn't leave them.
ADVERTISEMENT
Article continues below this ad
He is signed through till the end of next season, so the Wizards need to start planning. If Beal leaves them for free, it could set the franchise back a few years. However, it seems like the Wizards will do whatever to keep Beal put in DC. This includes giving him control in roster assembly, similar to what LeBron James enjoys in LA or what he had in Cleveland.
ADVERTISEMENT
Article continues below this ad
Giving that much power to Beal is smart. While LeBron would get this treatment everywhere, not every team will look at Beal like that. If he leaves the Wizards, Beal would either be a second or third option on a contender. If not, he would be the first option on a bubble playoff team and wouldn't necessarily change his career trajectory
Bradley Beal: Does he deserve to call the shots like LeBron?
Bradley Beal is a phenomenal basketball player. However, getting the kind of treatment that LeBron does shouldn't be as attainable. Even James didn't get that power before his second return to Cleveland. But the Wizards are in a situation where they have to convince Beal to stat, and this may be the best way.
ADVERTISEMENT
Article continues below this ad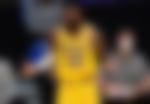 Whether or not Beal has the same roster construction skills as LeBron is a major question as well. The King is known to be thorough and make sure that his teams are built to succeed. However, Beal doesn't have the championship experience that justified someone like Bron making the shots.
ADVERTISEMENT
Article continues below this ad
Beal's future in the NBA is still bright, as he is still just 27-years old. Hopefully, the Wizards can figure it out and don't lose their star player to a major contender anyway.