BREAKING: Ben Simmons Empties Philadelphia Home Amidst Trade Rumor Tornado
Published 10/08/2021, 10:30 AM EDT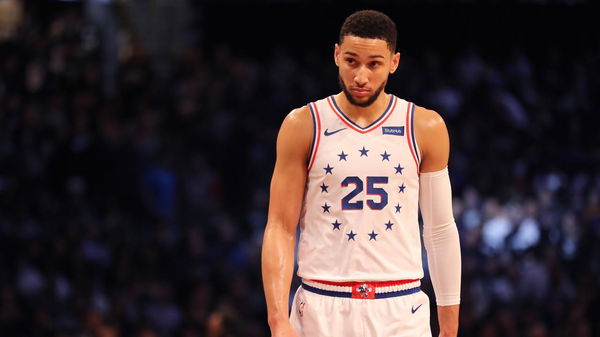 After the recent altercations in the off-season, Ben Simmons has almost certainly ended ties with the Philadelphia 76ers. Recently, the 25-year-old purchased a home in Los Angeles. After a poor outing in 2021, Simmons openly expressed his desire to leave 'Philly'. And now, a recent report confirms the same. According to the report, Ben Simmons has emptied his home in Philadelphia.
The young Simmons considered Philadelphia his one and only home for a long time. After all, it was the place that kick-started his career in the league. However, 2021 proved to be the chink in his armor as a failed season cost him his position in the side. He had some disheartening outings in the playoffs, due to which he found himself warming the bench often. Added to this, distorted relations with coach Doc Rivers and senior player Joel Embiid meant that the curtains were about to be drawn on Simmons' time with the setup. As a result, things have taken a turn for the worse.
.@ShannonSharpe on Ben Simmons reportedly telling the 76ers he wants out:

"I don't know where he'll go, but it's time for Ben Simmons to exit the 76ers. You basically have the head coach and the superstar saying it was your fault." pic.twitter.com/nskbeAKp2l

— UNDISPUTED (@undisputed) September 1, 2021
ADVERTISEMENT
Article continues below this ad
Ben Simmons has reportedly emptied his Philadelphia home
The player-team relationship has broken loose. This means that Ben will be forced to find a home for the new campaign. Else, as he has apparently claimed himself, he will sit the 2021-22 campaign out. He has now taken a major step towards his exit, packing his bags from his current house. Moreover, the Portland Trail Blazers have been approached for a possible swap by the Sixers, but the deal stands rejected.
ADVERTISEMENT
Article continues below this ad
According to the reliable Shams Charania, Simmons' house will soon be up for sale. He reported, "Sources tell me that Simmons has emptied his home in Philadelphia and has had his belongings all packed and moved out, and the place will soon go up for sale. The 76ers I'm told asked the Trail Blazers for three first-round picks and three draft swaps, but Portland rejected that proposal." This is yet another chapter in the heated saga that won't be forgotten for a long time.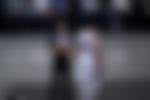 Can the talented Ben Simmons find a much-needed new destination before the new season? As a result, all the parties can be satisfied. The NBA regular season is scheduled to kick off on October 19th.
ADVERTISEMENT
Article continues below this ad