'Brings Energy to the Game': Clippers' Kawhi Leonard Lauds Zion Williamson
Published 03/13/2021, 6:30 AM EST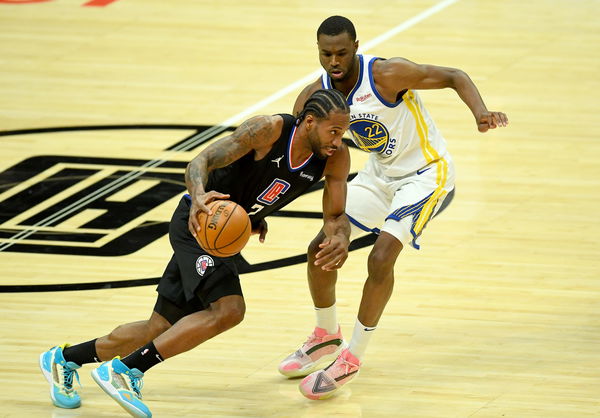 ---
---
Contrary to popular opinion, the LA Clippers are one of the top five teams in the Western Conference. After they got humiliated in the postseason last year because of the Denver Nuggets, they were on the receiving end of some brutal bashing. However, that hasn't gotten to them in any way. With a 25-14 record, the Clippers are set to face the New Orleans Pelicans next. In fact, Kawhi Leonard even dropped a comment on how they might try to guard Zion Williamson.
ADVERTISEMENT
Article continues below this ad
Kawhi Leonard's strategy to defend Zion Williamson
In their last outing, the Clippers played the Warriors and gave them a reality check on where they stand. With approximately 10 minutes left in the game, the Warriors were 32 points behind LA, and Stephen Curry probably had the worst night of the season.
ADVERTISEMENT
Article continues below this ad
Next up, the Clippers will be facing the New Orleans Pelicans. Although the Pelicans aren't a threat as a whole, they have Zion Williamson on their roster. His size, force, and athleticism have all of his rivals fear his dunks. At just 20-years-old, he even made his NBA All-Star game debut this season and was even expected to take part in the Dunk Contest.
Nevertheless, the thirteenth spot Pelicans in the East will be up against the fourth spot LA Clippers in the West. So when asked about Kawhi's strategy to restrict Zion, he stated, "Zion, he brings this energy to the game. He is strong. He has touch around the rim. As a team, I guess we just have to pack the paint, get our hands on his face."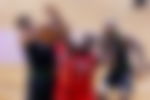 Do the Clippers look like a championship-caliber team?
As for the Clippers are concerned, the All-Star break couldn't have come at a better time. They were on a three-game losing streak in their travels to the East, and most of it was because of injury issues that Kawhi Leonard and Paul George were facing.
ADVERTISEMENT
Article continues below this ad
But they reappeared with a bang and had a terrific game against the Warriors with a fit roster. The Clippers need these two players healthy at all times if they want to continue to be considered as title contenders.
No doubt, the Clippers have what is required to win a title, but the West is full of such teams. It won't be easy for them to get past the rest of the dominant teams. One can only hope for a LA vs LA matchup this season in the Conference Finals.
ADVERTISEMENT
Article continues below this ad
Read also- Zion Williamson Makes History as He Adds His Name Next to Michael Jordan in Incredible Stat