"Bro Stole This From the Russian Military": Luka Doncic's Choice of 'Hellfire' Ride Baffles NBA Twitter
Published 01/19/2023, 4:50 AM EST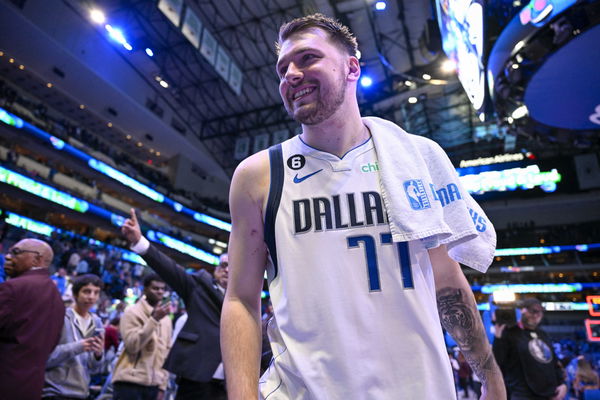 Dallas Mavericks star Luka Doncic never fails to attract attention with his on-court performances. One of the top prospects for the MVP title is currently averaging 33.8 points, 9.0 rebounds, and 8.8 assists per game. However, recently, the Slovenian international also managed to turn heads with his unique choice of vehicle. The media caught up with Doncic when the latter arrived for the game against the Atlanta Hawks, but the mighty sight of his ride not only snatched the media's attention but piqued NBA fans' interests as well.
It seems like Luka Doncic likes to grab the spotlight wherever he goes. While this time it was his ride, the last time it was his outfit choice. The Dallas Mavericks star had shown up in a head-to-toe cowboy get-up several hours before the Christmas Day game against the Los Angeles Lakers, leaving people with various kinds of reactions.
Luka Doncic's monster ride is unlike any regular vehicle
ADVERTISEMENT
Article continues below this ad
Hours before the Mavericks were set to face the Hawks, Doncic arrived at the stadium in what looked like a military-grade matte black tank. Based on the image uploaded by Cassidy Hubbarth of ESPN, the six-wheeler truck is an Apocalypse 6×6 model named 'Hellfire'. The intimidating vehicle seems to compliment Doncic perfectly, given the 23-year-old Mavs point guard's unstoppable nature on the hardwood.
While the Mavs are currently facing a speed bump in their recent smooth run, the mighty sight of Doncic exiting a 'monster truck' managed to become a highlight for fans.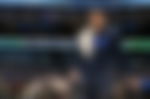 While some called it the "batmobile", others speculated that the 3x NBA All-Star was just embracing his Texan side.
Here are some of the reactions from NBA Twitter:
bro stole this from the russian military

— jeff (@retrojeffhoops) January 18, 2023
Bro bought a whole tank wtf😭😭

— ²³𝙻𝚎𝙱𝚛𝚘𝚗𝚌𝚑𝚒𝚝𝚒𝚜🏀☄️🌎💞 (@BronGotGame) January 18, 2023
Luka Doncic and the Mavs lose yet again
The Dallas Mavericks lost their third consecutive game against the Atlanta Hawks on Wednesday night. Luka Doncic's Mavs, now 24-22, are currently positioned fifth on the Western Conference rankings, making them one of the top five contending teams. Doncic led the team scoring 30 points, 4 rebounds, and 8 assists in the loss.
ADVERTISEMENT
Article continues below this ad
Forward Christian Wood added 22 points, 9 rebounds, and 4 assists. Whereas, Spencer Dinwiddie scored 20 points, 4 rebounds, and 7 assists on the night.
WATCH THIS STORY: Only Other Player Other Than Luka Doncic Who Grabbed 30 Points or More in First 8 Games of the Season
ADVERTISEMENT
Article continues below this ad
Hawks guard Dejounte Murray led his team to victory scoring 30 points, 7 rebounds, and 4 assists. John Collins scored 19 points, 5 rebounds, and 3 assists. Trae Young added 18 points, 4 rebounds, and 12 assists.
What do you think of Luka Doncic's ride? Let us know in the comments below.