'Bron Has No Equal': Shannon Sharpe Argues for Gary Paton's Comments on LeBron James vs Michael Jordan
Published 04/21/2021, 6:30 AM EDT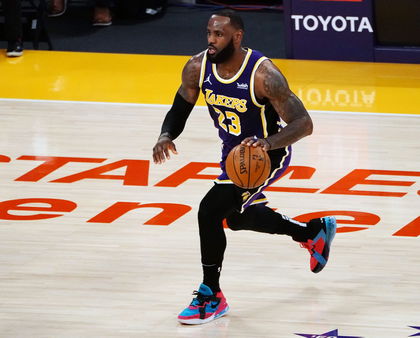 ---
---
The one thing that is constant in basketball nowadays is the GOAT debate. There is no stopping the comparisons between LeBron James and Michael Jordan. From their playstyle to their number of championships, everything is on the table in the GOAT debate.
Recently, Hall of Famer point guard, Gary Payton had chimed in on the MJ and Bron comparisons. In a conversation with NBA insider Scoop B Robinson, Payton had claimed that LBJ was indeed the better all-round player than Jordan.
Shannon Sharpe supports Payton, says LeBron James is the better all-around player
ADVERTISEMENT
Article continues below this ad
Understandably, Payton's latest claim sparked a massive debate in the NBA community. The latest to react to the same were Shannon Sharpe and Skip Bayless from Undisputed.
The former Ravens' tight end reasoned why the Glove's claims are indeed true. Sharpe said:
"I think sometimes if that you say well this guy can do this better than that guy it's like almost like you're knocking the other guy. Michael Jordan is historically great. Very few guys have been able to score the ball like he can, he's an assassin. But if you just look at it, Jordan had averaged more points but LeBron averaged more rebounds, more assists, shot a high percentage from the field, shot a high percentage from the three. It is what it is, Skip, so GP (Gary Payton) is right on. As an overall player, I believe he's a better player, but as an overall player – complete – Bron has no equal." 
While people might criticize GP's latest claims, his claim might have not been all that audacious. Jordan, who dominated the league in the 90s, was one of the best scorers the league has ever seen. With ten scoring titles to his name, MJ averaged a whopping 30.1 points, 5.3 assists, and 6.2 rebounds per game.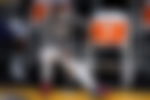 LBJ, on the other hand, might not be a scoring beast like Jordan, but he stuffs his stat line on a regular basis. Till now, LeBron has averaged 27.0 points, 7.4 rebounds, and 7.4 assists per game.
While the basketball world is busy comparing both Jordan and LeBron, there is no doubting how dominant both the players were in their primes. With LeBron still playing in the league, it will be intriguing to see the total number of laurels he ends up with.
ADVERTISEMENT
Article continues below this ad