Bronny James' Coach Explains Why LeBron James Picked Sierra Canyon For His Son
Published 02/08/2021, 5:30 PM EST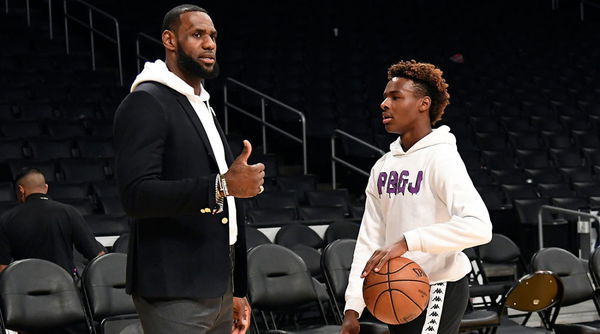 ---
---
Everybody is waiting for Bronny James to enter the NBA. Well, it's true he is just 16 years old at the moment, but what a treat it would be to see LeBron James and his son play against or together in the league.
ADVERTISEMENT
Article continues below this ad
Although, this could be quite far fetched because we don't know whether Bron will still be playing by the time his son makes it. But what is LeBron doing to make Bronny into a player that can carry his legacy forward?
Why did LeBron James pick Sierra Canyon?
ADVERTISEMENT
Article continues below this ad
Currently, Bronny is going to Sierra Canyon High School to harness his skills and prepare himself for the NBA. However, out of all the other schools, what was Sierra Canyon offering that caught LeBron's eye?
Well, Bronny's coach, Andre Chevalier, has shed light on this unanswered question.
"Obviously LeBron and Savannah just wanted to gauge the basketball community for year when they got here to see what was going on," he started off. "But LeBron understands that putting him in a competitive high school experience is going to get him ready for the next level."
"He could have put him in a place where he went in as the man and wasn't competing on a daily basis. But the competition that gets, the experience that he gets, its going to prepare him to be at a skyrocket. It's going to be a quick shift. People are going to be like, 'Oh, he was just okay. Oh, he's the best player in the country'. 
Other NBA stars' kids who go to the same high school as Bronny James
Other than Bronny, Dwyane Wade's son Zaire also joined Sierra Canyon. In fact, Chicago Bulls legend Scottie Pippen's son, Scottie Pippen Jr, also played there until he moved to Vanderbilt.
Is it unfair to assume that Bronny will be as great a player as LeBron? Well, yes, but nobody can help it. Also, from what everyone says, Bronny isn't disappointing at all.
He is called a "combo guard", which means he can play as the point guard and shooting guard. His long range shooting and dribbling abilities have also caught people's attention.
ADVERTISEMENT
Article continues below this ad
Well, one can only hope that he stands up to all the expectations from him. Or at least if everyone gets to see Bronny and LeBron play in the NBA at the same time, what more can one ask for?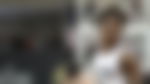 Read Also-  Does LeBron James Own a Private Jet? Lesser Known Facts About His Air Travels
ADVERTISEMENT
Article continues below this ad