Brooklyn Nets 2021-22 NBA Roster: Who Joins Kevin Durant and the Big 3 this season?
Published 08/07/2021, 2:29 PM EDT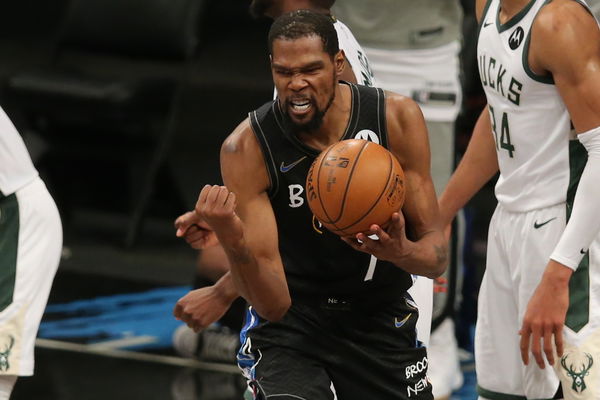 ---
---
The Brooklyn Nets, after toying with the league last season when healthy, just got better! Coming into last season, there were questions surrounding Brooklyn's so-called chemistry experiment. Having added one of the greatest offensive players of the modern era in James Harden, looked invincible, until injuries pulled down them.
The Nets have gone about filling their roster rather quietly, acquiring players to actively contribute to a winning culture. While the franchise did part ways with key assets in Jeff Green and Spencer Dinwiddie, they have retained key personnel required for winning at a high level. And with Durant showing out in Tokyo, he will be aiming to 'finish the job' this season.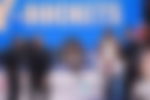 Brooklyn's free agency moves
Significant commitment for the Nets, who beat out several contenders for the longtime San Antonio Spur and Australian national player.

— Adrian Wojnarowski (@wojespn) August 3, 2021
Aussie guard Patty Mills has been on fire throughout these Olympics. A sharp shooter who can move seamlessly off the ball, the former Spur seems the perfect pickup. With him riding a surge in performances in the Tokyo Olympics, Brooklyn's juggernaut just got better.
Mills, who averaged 10.8ppg @ 37.5% from 3 likely signed a mid-level exception which will see him net 22-million over 2 years with the franchise.
Free agent F James Johnson has agreed to a one-year deal with the Brooklyn Nets, his agent Mark Bartelstein of @PrioritySports tells ESPN.

— Adrian Wojnarowski (@wojespn) August 3, 2021
Forward James Johnson is a handy pickup for Sean Marks and Company. Johnson, who averaged 7.2pts/3.6reb/2.1ast with Dallas and New Orleans last season, may flourish, with little expected of him considering the firepower that Brooklyn possesses. Especially on a 1-yr deal, this is a win win for both sides as it presents them a way out if it doesn't work.
Free agent G/F DeAndre' Bembry has agreed to a one-year deal with the Brooklyn Nets, sources tell ESPN.

— Adrian Wojnarowski (@wojespn) August 6, 2021
Yet another crafty signing for the Nets, DeAndre Bembry, brings with him the defense the Nets clearly need. Entering his 5th season, the former 1st round pick may just need a bit of mentorship. With that in mind, it's unlikely that Bembry plays big minutes this season, especially with the arsenal Marks has been after.
Amongst other contract extensions and player re-signings, the Nets also drafted Cam Thomas and Day'Ron Sharpe in the 1st round of the 2021 NBA Draft.
However, Marks' offseason activity doesn't end there. Brooklyn also brought back veteran all-star Blake Griffin and role piece Bruce Brown. Both Griffin and Brown were invaluable for the Nets, who struggled without their 2 superstars against Milwaukee. Both now are lined up for another pay-day, being re-signed for a year, presumably on minimum deals.
Six-time All-Star F Blake Griffin has agreed on a one-year deal to stay with the Brooklyn Nets, his agent Sam Goldfeder of @excelbasketball tells ESPN.

— Adrian Wojnarowski (@wojespn) August 3, 2021
Restricted FA Bruce Brown Jr., is signing the one-year qualifying offer of $4.7M to return to the Brooklyn Nets, his agent Ty Sullivan of @CAA_Basketball tells ESPN. Brown can become an unrestricted free agent next summer. He's played important role both as starter and off bench.

— Adrian Wojnarowski (@wojespn) August 3, 2021
Outgoing Players
Washington is sending Chandler Hutchinson and a 2022 second-round pick to San Antonio as part of a multi-team deal in the Spencer Dinwiddie sign-and-trade, sources tell ESPN. Brooklyn gets a 2024 second and a 2025 pick swap from Wizards.

— Adrian Wojnarowski (@wojespn) August 4, 2021
Given Marks' limitations considering Brooklyn's marriage to the luxury tax, they had to let go of Spencer Dinwiddie this offseason. With Dinwiddie out because of an torn ACL throughout last season, Brooklyn landed an upgrade and how! They went out and got James Harden! Having proved his worth in 2019-20 without Brooklyn's Big 3, Spencer has taken his talents to the Capital, looking to cash in.
Other notable players who have parted ways with the franchise include the Nets' part-time Center from last season. Jeff Green would have loved to be on a championship roster. However, following a solid showing as KD's Number 2 in the playoffs, he feels he is best served to move to Mile High in Denver.
The fresh look 2021-22 Brooklyn Nets
With the league well into free agency, let's take a sneak peek into the Nets 2o21 roster –
Front Court
Kevin Durant
DeAndre Jordan
Blake Griffin
Nick Claxton
James Johnson
Alzie Johnson
Day'Ron Sharpe
Back Court
James Harden
Kyrie Irving
Joe Harris
Chris Chiozza
Jevon Carter
DeAndre Bembry
Tyler Johnson
Cam Thomas
Marcus Zegarowski
Patty Mills
Free Agents this offseason
Timothe Luwawu Cabarrot (F)
Reggie Perry (F/G)
Mike James (F)
It's go big or go home for the Brooklyn Nets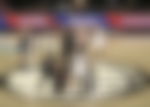 Having crashed out of the playoffs last season,
Durant
and company will be determined to seal the deal this season. However, the road ahead is anything but easy. With teams like Miami and Chicago loading up in the East, with the Lakers matching Brooklyn's every move, not to mention where Dame Lillard ends up, Nets fans are in for a hell of a ride.