Brooklyn Nets Head Coach Gives Vital Update on Kevin Durant and Kyrie Irving's Injuries
Published 03/17/2021, 11:24 PM EDT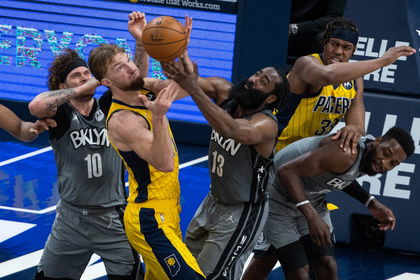 ---
---
When the Brooklyn Nets acquired James Harden in a blockbuster deal after his fiasco with the Houston Rockets, most had their doubts about him fitting in with Kevin Durant and Kyrie Irving. Well, it looks like the Nets have only flourished since he joined them. Although there was some trouble at the beginning, they are now playing like a championship-caliber team.
ADVERTISEMENT
Article continues below this ad
Moreover, despite Kevin Durant's prolonged absence, Irving and Harden alone have wreaked havoc in the league. Needless to say, KD's return and the reunion of the Big 3 would propel the Nets to the top of the East.
If that wasn't enough, the Nets even added Blake Griffin to their roster a few days ago, but his debut with them might be a few miles away. Griffin, who hasn't played at the All-Star level since his knee surgery, has also been out of the game for a month now.
ADVERTISEMENT
Article continues below this ad
However, Kyrie Irving was suddenly listed out of their matchup against the Indiana Pacers because of groin soreness. Even though James Harden shows promise of handling the Nets alone, it is still risky business. But coach Steve Nash has updates on all things fans need to know about KD and Irving.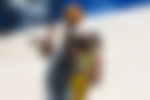 Good news and bad news for the Brooklyn Nets
After what Nash disclosed, it seems like Nets fans will have to wait longer than a few days before they can watch the 'Big Three' together. He stated that Kevin Durant's hamstring has shown "improvement". But it might be weeks before we see him back in action.
"We're monitoring it and expect him to make a full recovery," Nash said. "And hopefully it won't be too long. But he's probably got a couple weeks of ramp-up left."
"If he continues to improve and closes the gap on the healing and also puts himself in a position to return safely to play, he'll be back out. So we'll see. That's kind of up to his body and however long that takes."
ADVERTISEMENT
Article continues below this ad
However, the good news is that Griffin is working out with Durant. In fact, Nash even claimed that Irving's injury isn't serious and keeping him out against the Pacers is just "precautionary". With the Nets sitting second in the East with a 28-13 record, they are headed in the right direction.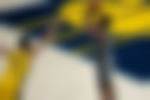 One can only hope Irving gets back by the time they have to face the Orlando Magic. As long as Irving and Harden have it handled, there is hardly any reason to rush Durant's return.
ADVERTISEMENT
Article continues below this ad
Read also- Warriors' Draymond Green Gives His View Point on The Brooklyn Nets Being Labelled the Best Offensive Team in NBA History