Kevin Durant Reacts to Klay Thompson Sweating It Out in the Gym
Published 08/24/2021, 10:28 PM EDT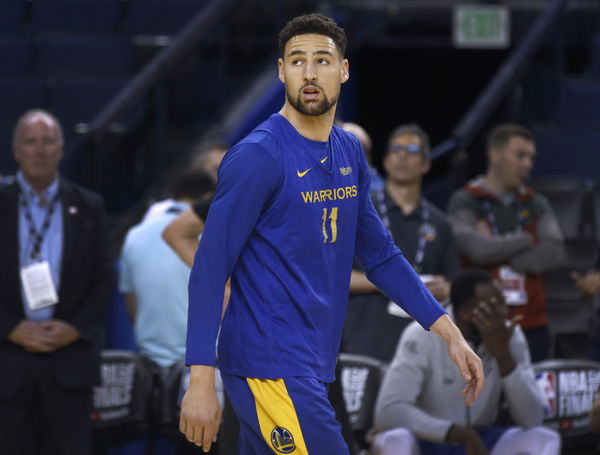 ---
---
Kevin Durant and Klay Thompson share a scary memory. While KD injured his Achilles in Game 5, Klay tore his ACL in Game 6 of the NBA Finals in 2019, as both athletes missed their shot at completing a three-peat. However, the former made a flashy return in 2020, whereas the latter had to wait for yet another year under rehab. 
ADVERTISEMENT
Article continues below this ad
The Warriors' Klay is trying his best to make a quick recovery from the second injury that he suffered in December 2020. He has been working on his static threes, strength, and agility, as the off-season is maturing. Recently, his workouts garnered some interest from his injury buddy.
ADVERTISEMENT
Article continues below this ad
Kevin Durant validated the workout of Klay Thompson 
Klay Thompson is pretty active on social media, going live, answering Q&A, updating about his recovery, and discussing his whereabouts. In his most recent IG story, the hot-shot shooter converted 10/10 three-pointers in under 50 seconds. The man ran end-to-end to take corner threes and converted each of his attempts successfully.
With that video, the 31-YO wrote, "I'm just happy to be making progress on the daily. Can't wait to hoop again." This update caught the attention of yet another social media lover in Kevin Durant, who responded cheekily. The 2x champion added, "Toe jam that first shot (Klay Thompson)." 
Wasn't Klay absolutely flawless and almost ready to participate in the ASG 2022 three-point contest?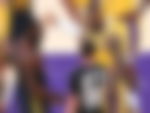 ADVERTISEMENT
Article continues below this ad
KD and his camaraderie with the Warriors' legendary shooter
Recently, the Sniper sat with Draymond Green to discuss some of the hard things about his time in the Bay Area. However, this wasn't the first time KD had openly discussed his Warriors teammates.
Earlier in a podcast, the Slim Reaper had accepted, "I connected most with Klay Thompson and Draymond Green." This was not to suggest he wasn't cool with Steph Curry, but he certainly was more comfortable around Klay. Who knows if an experienced KD is helping Klay with his rehab behind the scenes.
ADVERTISEMENT
Article continues below this ad
Do you think Klay can make a return as good as his counterpart recently did? Let us know in the comments section below.
Watch this story – Six NBA Predictions Involving Kevin Durant and Klay Thompson that Can Blow Your Mind