Brooklyn Nets Sharpshooter Reportedly on the Verge of Shocking Ouster
Published 12/14/2021, 4:27 PM EST

Follow Us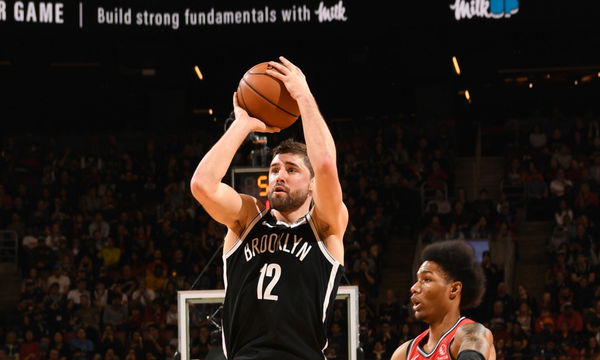 The Brooklyn Nets are leading amid the 2021-2022 season, and now it appears that things may be about to change. According to reports, the team is on the verge of putting up a trade list that includes sharpshooter Joe Harris.
Harris has been one of the few bright spots for the Nets this year. He is averaging 11.3 points and 3.2 rebounds per game while impressive shootings from the three-point range. But his strong play hasn't been enough to save his job, as the team is said to be ready to part ways with him in order to shake up its roster.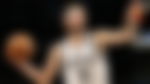 It's unclear what direction the Nets will go after parting ways with Harris, but they'll certainly need to make some major corrections if they hope to compete next season.
ADVERTISEMENT
Article continues below this ad
Brooklyn Nets Are Shaking up the Roster
The Nets are now open for the trade discussions to shuffle the NBA roster for the next season. Is it a strategic move or will that prove costly for them? It is yet a complicated one to disclose.
Since Kyrie Irving is free to leave the club, the Nets are not receiving any attractive offers that could seal the trade. Interestingly, they have generated an extraordinary move to discuss the trade of sharpshooter Joe Harris.
ADVERTISEMENT
Article continues below this ad
Certainly, the trade is turning to be an expensive one in terms of the Nets as well as for the other side of the trade.
Unfortunately, Harris had a minimum chance of securing the lineups in November due to the ankle injury. He is ready to showcase a comeback performance later this season even though he had to undergo surgery on November 29.
ADVERTISEMENT
Article continues below this ad
Harris has been a great contributor on the court for the Nets offense, but yet to be regarded as the player to watch. It turns to be an essential plan for the Nets has to fill up the place who could do threes as Harris does.