'Brotherhood': LeBron James, Dwyane Wade and Carmelo Anthony Recall Their Good Old Days in the Redeem Team
Published 01/29/2021, 10:06 AM EST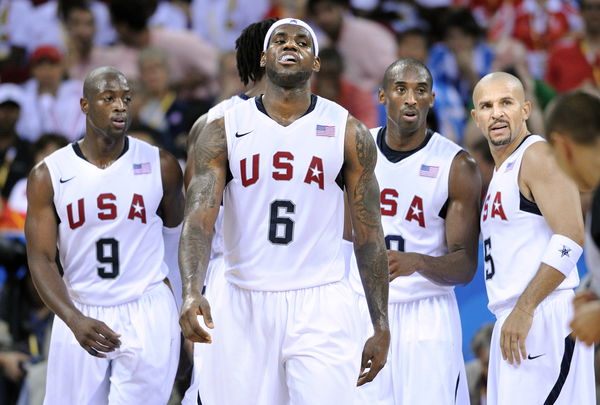 ---
---
Outside of the NBA world, basketball is also played globally when players make their way to the Olympics. However, the only two teams that have made the most impact are the 1992 squad and the 2008 squad. Part of the latter USA team were superstars like LeBron James, Dwyane Wade, Carmelo Anthony, and even Kobe Bryant.
ADVERTISEMENT
Article continues below this ad
This team achieved so much success that even now, LeBron, Wade, and Melo are reminiscing about those good old days when they got a gold medal for the USA.
LeBron James missing his olympics team
ADVERTISEMENT
Article continues below this ad
In 1992, a team for the ages was formed, which was called 'The Dream Team'. This United States men's Olympic basketball team was the first to be allowed to take part in the Olympics. They did not disappoint at all and ended up winning the gold medal too.
Then came the 'Redeem Team' in 2008, and their only aim was to bring back the gold. This was because the 2004 team had won the bronze instead, which was the worst outing for the NBA players of a U.S. team. They did exactly that and got another gold.
After 1992, this was one of the best teams put together and James, Melo, and Wade are remembering those days on Instagram. Carmelo first posted a picture of the three of them with a caption, "Brotherhood." Then LeBron and Wade also posted it on their stories.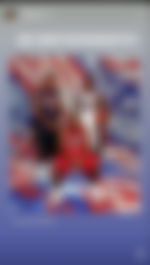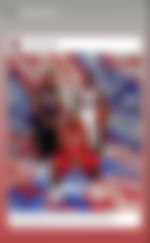 Dream Team or Redeem Team?
A comparison between two legendary teams is inevitable in basketball. The Dream Team had Michael Jordan, along with Magic Johnson, Larry Bird, Scottie Pippen, and the entertaining Charles Barkley. Let's not forget that these are the layers who have helped in making this sport the global game that it is today.
ADVERTISEMENT
Article continues below this ad
Whereas, the 2008 team had much more pressure on them. They had to redeem the reputation of the team after the mess the 2004 squad made. This was also when we saw a sneak peek of what would eventually become the 'Big Three' of the Miami Heat, with James, Dwyane Wade, and Chris Bosh. Let's not forget the legendary Kobe Bryant was also on this team.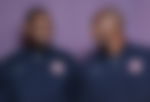 One can say that the Dream team is significant historically, but the Redeem Team's comeback was more interesting. So, if you had to pick which one would it be?
ADVERTISEMENT
Article continues below this ad
Read also-  LeBron James Rookie Year: Accolades, Performances, Contract Details, and More